 Red lips are back, everyone! Except if you're Bella Hadid, then no lips are back.
Amal Clooney and Jennifer Lawrence both rocked a dramatic red lip to their respective events, and both looks were new takes on the trend. Bella is bringing nude lips back, so we're going totally to the opposite side of the spectrum with her, but she proves that you can go full glam or no glam and still look sh*t hot.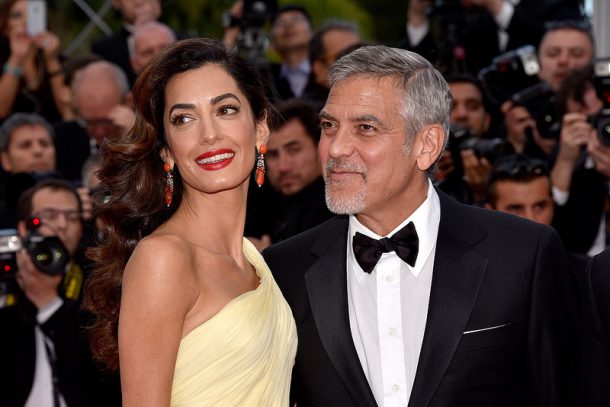 No one is taking a blind bit of notice of George and his mini-beard; why would they when a creature more exotic than The Roly-Poly Bird is standing, no, gliding next to him. Her bold lip clashes in the best way possible with the orange accents of her earrings and her pale yellow dress. This look was meant to be on the Cannes red carpet.
Advertised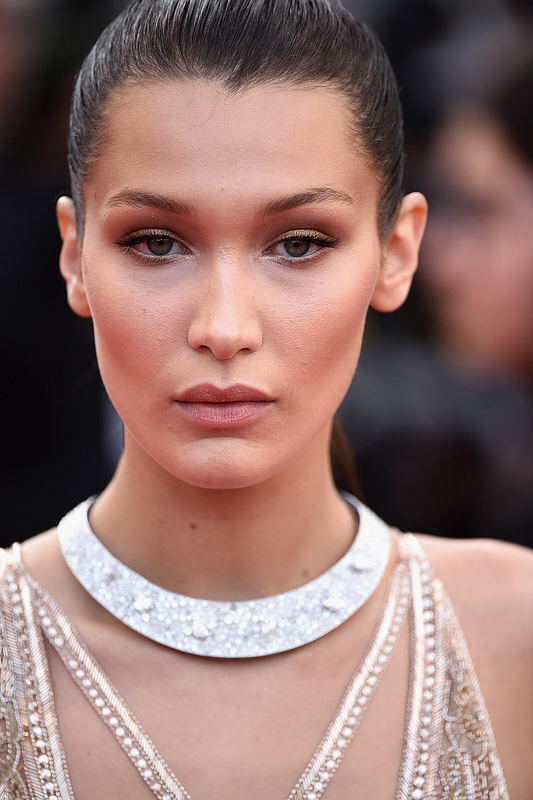 Up this close, you can tell that Bella is, in fact, wearing makeup *shocker!* but it's a 'natural' look that is just so gorgeous against the metal neck piece and her beaded top.
Jennifer Lawrence

Again, the red lip is the main focus point of Jennifer's look. It was probably the main focus point of the entire red carpet. This look looks so easy we almost think we could do it ourselves. And then, there's the ice blonde hair...
Who gets your vote?
Advertised