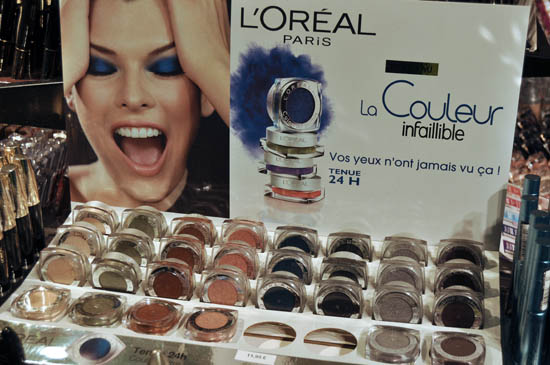 Y'know the way you go away and see all these fab little bits and bobs from big brands that we don't get here for some unknown reason?
Like xgirl's MNY discovery and my NYC purchases of Maybelline's ace gel liner, for example. We had a happy result on the latter with it becoming available in Ireland within days of my post in praise, and now something else I've been coveting has landed too.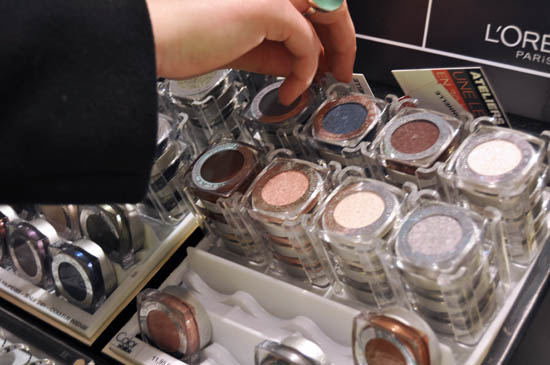 In Paris last month I did a 'gadddddoooooooooooiiiiiiing' style rubbernecking screeching to a halt combined with a  swift about-turn when I spotted something new and fab on a L'Oreal Paris stand in a Monoprix store. Colour Infallible is a sort of hybrid pigment/shadow offering with BLING and a lovely creamy texture that I reckoned was very interesting indeed. I blogged about it at the time and joy of joys - now it's launching here. OH YAY!
Advertised
Eight shades for €10.79 each (cheaper than France, savings fans!) are available; I believe there are samples en route to me so when I get down and dirty with them expect a full and frank report. In the meantime, feast your eyes on the shade choice:
ALL NIGHT BLUE
PURPLE OBSESSION
ENDLESS CHOCOLATE
TIME RESIST WHITE
BURNING BLACK
FLASHBACK SILVER
PERMENANT KHAKI
ETERNAL BLACK
At the time, I nearly did buy the silver and navy but decided I already owned waaay too many similar shades. I regretted it, so am delighted these are now on Irish shores. Has anyone tried 'em yet?