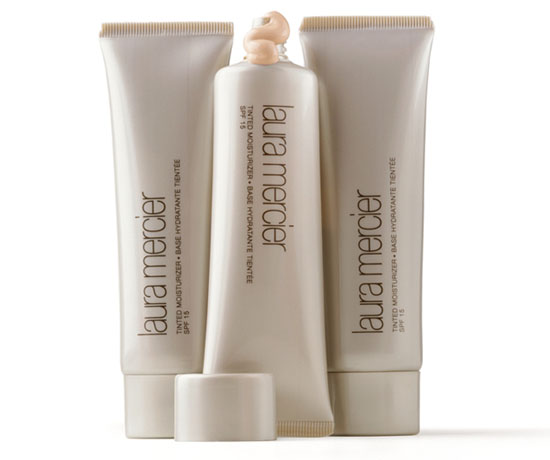 It may not be a new product, but I've recently become very enamoured of Laura Mercier's Tinted Moisturizer SPF20, €48. Tinted moisturizers generally tend to be recommended for summer wear, when most people don't want to be wearing a heavy base, but for me this was actually the perfect product for the recent spell of freezing weather.
Although I was using nourishing moisturisers and oils to keep my skin hydrated in the harsh conditions, I still had some flaking in certain areas and was finding that normal foundation was just emphasising the worst parts of my skin, while powder alone (which I am often happy with when my skin is behaving) just made my skin look even more dried out.
I still wanted to be able to wear some base to even out my skintone and provide light coverage and the lightbulb went on over my head as I walked past the Laura Mercier counter and remembered their Tinted Moisturizer, which I had previously tried at a makeover event.
Advertised
Designed to give a hint of colour and sheer coverage while keeping the skin hydrated, this was the perfect product for my needs. It is easily applied with the fingertips and subtly evens out my skintone without looking at all obvious on my skin. It also keeps my skin feeling comfortable, even in really cold conditions, and doesn't crack or emphasise any flaky patches. It's also perfect for when I'm a hurry in the morning, as I don't have to spend a lot of time carefully blending it. And I'll definitely wear this in warmer weather too, when I don't want a heavy base.
I still love my usual foundation for more coverage, but Laura Mercier Tinted Moisturizer is a welcome addition to my collection.