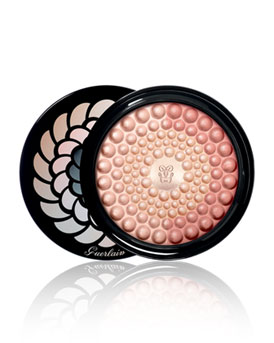 LOOK at this! I'm currently lusting madly over the latest Guerlain Les Meteorites compact. Available in two shades, a rose and a beige, it's utterly fabillis.
Now, I don't need it per se, as I already have a really amazingly nice Les Meteorites, and Guerlain's formulations are so good that they tend to last for ages, but I do really, really want it. Well, wouldn't you?
This little baby will be at Guerlain counters now, including Arnotts, and while I've no price info, I'm guessing it'll be round the €100 €50 mark. If you'd like to know where to get one a little cheaper, read on after the cut.
Advertised
Strawberrynet have a couple of older versions of the range, both compact and loose. I really like how summery this little fella is - it's the Les Meteorites Powder, and it comes in 3 pretty shades. Ideal for summer skin, it's a mere €33.