 Apologies in advance to my mother, my father, my boyfriend, and, well, anyone who'd rather not read about my... *ahem*... vagina online. Shield your eyes from this point on and we'll still go ahead with that family dinner on Sunday.
Yes, today we're talking about vaginas. But more pointedly, the ways in which we maintain our lady bits. How do you like yours? A full blown muff to keep you warm in the winter? A little mo-hawk strip down the middle, should a mini Boeing 747 decide to make an emergency landing on your crotch? A simple triangle? Or are you more a fan of whipping the entire thing off, leaving yourself as fresh as a daisy and, maybe, adding a few diamantes for good measure?
I'm a fan of the Hollywood myself (minus the vajazzle - yuck). No point enduring all of that pain without going all the way, right? In my continued attempt to keep my bajingo the way I like it, and with more than a few horror stories behind me, yesterday evening I gave Lycon waxing at Brazilia on South William Street a go.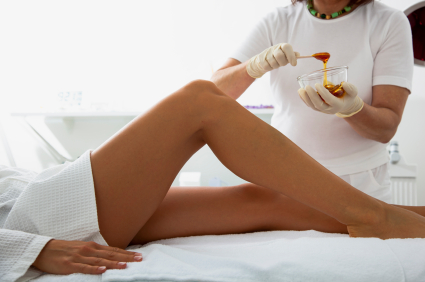 As always, my waxing experience started out much the same as any - the growing fear that I'm about to have my nether region reefed to within an inch of its life, leaving me with that initial plucked Christmas turkey look, before it goes in the oven. Then follows my standard apology: 'It's been a while since I've had it done, so, erm, when you go down there you'll probably find something that looks a little like Tom Jones' head (before he stopped dyeing it). I'm sorry!'
And then, as I squished my face up as some form of defense mechanism, the waxing began. 'Christ, that wasn't too bad at all,' I said to my lovely therapist, Maria. But of course we hadn't gotten on to the really tough bits yet, you know, the bits that usually hurt so much they send a lump of pain shooting from the pit of your stomach right up to your throat? But the extreme pain I'm used to encountering never came. 'This is MADNESS!' I exclaimed. Especially considering I had left myself get a little too tumbleweedy of late, I thought I'd be in tears.
Lycon Precision Waxing claims to give you the best results, being 'virtually pain free'. This isn't the first time we've heard of such claims, but it's the first time, for me at least, that they've been true. And I'm the biggest wimp going, so you can trust me.
Advertised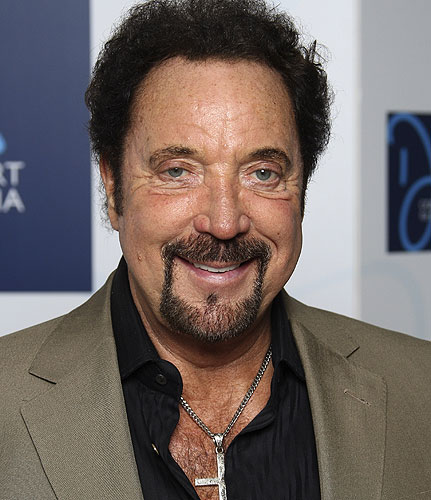 It works on hairs as short as 1mm too, but I tend to avoid shaving in between waxes (muff stubble is not a good look). What's also great about this wonder wax is that it's so so gentle on your skin, it can be used on the same patch up to FIVE times. And that's an absolute no no with every other wax on the market, your poor skin would literally fall off (and yes, I'm speaking from experience there).
What's more, it comes in a range of 'flavours', if you will, so if you want your cherry smelling like chocolate, Lycon is for you. I went with 'Rosette' myself. Other scents of wax include: So Yummy Chocolate, So Berry, Vanilla, Olive Oil, Manifico and Lycojet Lavender.
If the fact that it's the least painful wax on the market isn't enough of a ringing endorsement for you, it's also worth nothing that there's no stretching and pulling of the skin required for this product. And you don't have to be a contortionist either, working your legs into a pretzel formation just to get at some of the more awkward bits. You stay in the one position, popping your head up like a meerkat throughout (you know, to see how far you've come) and before you know it, you're done!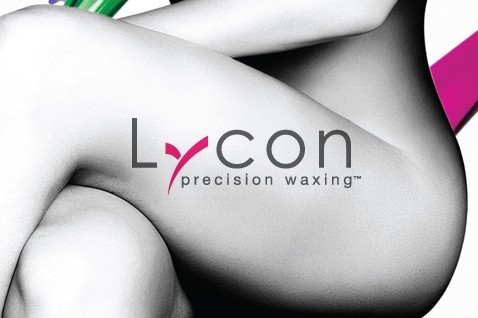 I was left as silky smooth as midnight velvet with very little redness. Any puffiness that was there initially went away within a few hours. No stray hairs left either, which is a constant issue I've had with other waxers. Who wants to have their head buried in their front bum, trying to tweeze away the hairs their waxer SHOULD have gotten? Not me. You'd get an awful creak in your neck so you would.
Advertised
As perhaps the best wax available in Ireland, Lycon at Brasilia gets Beaut.ie's coveted stamp of approval.
Care to share your waxing horror stories below?