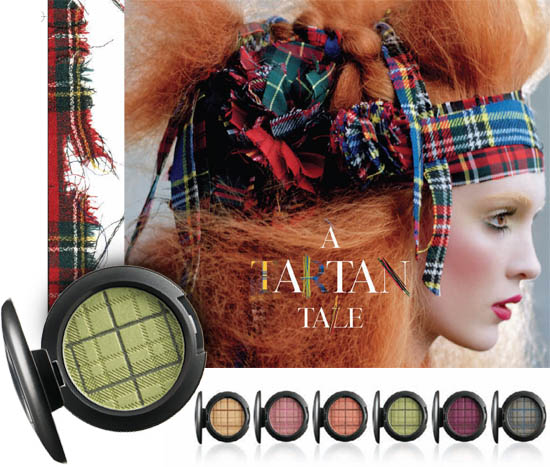 After the excitement of Venomous Villains, Mac could hardly have ramped it up further with its next set of launches and indeed, a Tartan Tale has been receiving a fairly muted response web-wide. Not with me, I have to say: give me anything Vivienne Westwood-alike - my new winter coat is a tartan marvel - and I'm always gonna perk up.
A Tartan Tale is a collection of several strands: as it's pretty much the Christmas line, you've got all the gifting gubbins like palettes, brush sets etc (which we'll take another look at nearer to the day itself) plus a charity component and then those all-important limited-edition makeup bits and bobs, which is what I'm focusing on today.
Everything goes on counter from November, so not long to wait. We're often asked why we don't flag Mac collections the same time as the US do, and it's no secret, so here's why: very basically, Beaut.ie doesn't lift or copy content and images from other websites; if we ever do, we credit our sources. But mostly, we want to bring you the full information that's relevant to Ireland, and that always includes launch date, availability and price information, all of which of course differ from the US.
In addition, we go direct to the source for our information to make sure it's all as correct as can be. To compound all that, Mac launches are under embargo in the UK and Ireland, and that embargo only lifts two weeks before collections go on counter. So unless we get special permission, or use an industry source like WWD, that's why you won't see incomplete info on Mac launches on Beaut.ie before we're happy to post it with all the information you'll need.
That explained, lets move on and take a look at a few bits I was sent from A Tartan Tale.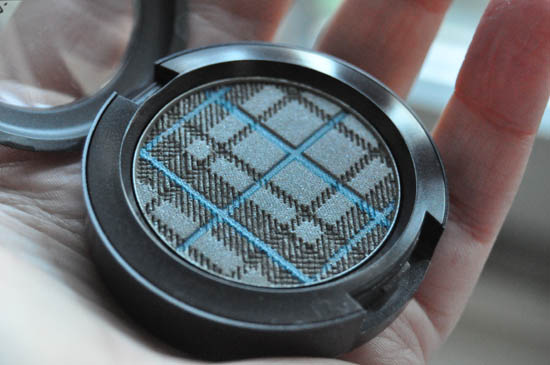 At first glance, the lineup looks like yet another explosion of colour from Mac - there's shadow, lipgloss, lipstick, nails, blush and pencils - but there's one really interesting innovation with the six shadows (top pic). These are the most exciting element of the collection and give it that essential point of difference.
BritishBeautyBlogger explains it best: "These gorgeous innovations have the tartan pattern on top of the compact laid down through a patented flocking process with tiny individual nylon fibres pre-dyed and laid down in the specific patterns. The colour goes all the way though – so there's no over-spraying here – and it's actually a cosmetic industry first."
Advertised
Interesting, eh? Shades are Golden Crown, A Wish Come True, Follow Your Fantasy, Enviably Fun, Semi-Precious and Glamora Castle (in my hand, above). Generously-sized, these are, as you can see, far larger than your usual Mac shadow and will cost €20.50 each.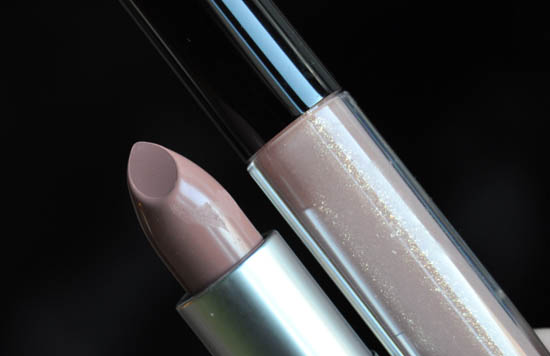 There are five Lipsticks in the range: we're looking at The Faerie Glen, €17.50, and Dazzleglass Creme in Lightly Prancing, €20. While I'm quite taken by the golden reflects in the lipgloss neither of these really floats my brights-boat - the collection does also feature a fair few other shades which are a lot more my cup of tea. You can check 'em out below: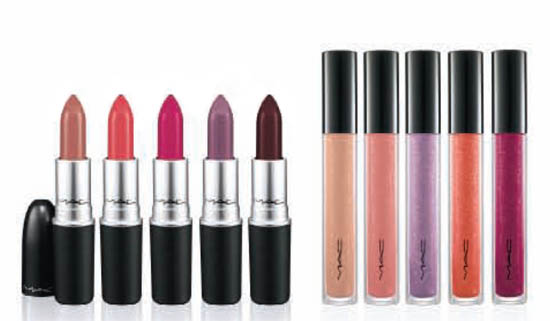 LIPSTICK
Cut a Caper Mid-tone peachy pink (Lustre)
The Faerie Glen Pale neutral pink (Lustre)
Deepest Wish Deep creamy reddish brown (Amplified)
Full Fuchsia Bright blue fuchsia (Amplified) (this will be permanent in Pro Stores)
Courting Lilac Sheer lilac mauve with soft gold pearl (Glaze)
DAZZLEGLASS CRE?ME
Radiant Jewels Dark sparkly magenta
Soft Dazzle Mid-tone peach pink with gold pearl
Passing Fancy Bright orange coral with soft pearl
Lightly Prancing Light peach with gold pearl
Gone Romancin' Mid-tone lavender with multi-dimensional pearl
Advertised
Anything jump out at you?