 Mac must be the most famous name when it comes to makeup brands. I mean, ask any makeup-ignorant man in the street and I am sure he would name them as a brand. And love them or hate them yourself, I guarantee you own at least one of their products.
Several years ago when Mac released a new collection, the beauty world would light up with excitement. But nowadays they seem to be churning them out so often and in such uninspired ways that it is hard to keep track, let alone get excited. As a brand, I find that they rarely live up to the hype and I usually let their new releases float over my head, paying little attention. However, this year there are several collaborations and collections that have actually piqued my interest!
Shall we take a look?

Firstly, next month sees the release of Mac's collaboration with fashion house Proenza Schouler. They have done designer collabs in the past but the packaging on this one looks really unique and not cheap and nasty as it often can.
I am loving the look of the makeup brush as despite my extensive collection, I definitely don't have any that look quite as pretty. The collection will feature Ombre Face Powders, Lipsticks, Pro Longwear Eyeliners and Lip Pencils, Nail Lacquers and my favourite, the 129SE Powder Brush. My bets are on the Ombre Face Powders flying off the shelves too!

Advertised
May will see the launch of the Maleficent collection which I, personally, was incredibly psyched for.
I am not a huge Disney fan nowadays but when I was a kid, Maleficent was always my favourite character. She scared the hell out of me but I thought she was incredibly cool because of that. I was expecting vampiness and those stunning greens and purples she is associated with but photographs of the collection have left me cold. It seems like neutrals with a red lippy thrown in and the packaging looks tacky - like something you would pick up in the Disney store.
Mac, I am once again disappointed in you!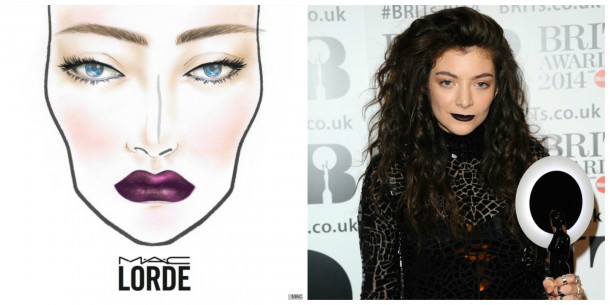 In June, Mac will team up with musician Lorde for a collaboration that we can only really speculate on, as of yet. All that has been released as of yet is a Mac face chart featuring a dark lip. Vampy lip looks are what Lorde is famed for so I'm hoping to see quite a few dark lipsticks in this collection. This is one I am afraid to get my hopes up for.
Simultaneously, Mac will release its collection with two of my favourite celebrities, Sharon and Kelly Osbourne. I really don't know what to expect from this one - I was hoping for some Kelly-inspired purple lipsticks but the photos that have been released of both ladies look fairly neutral. Kelly did Instagram a photo of the lipstick packaging though and I am fairly sold on that already!
Advertised

So let me know, are you excited?! Which one has you saving your pennies up already? Or are you tired of these celebrity collaborations and quickfire collections?