 They say that you should never wear horizontal stripes unless you actually want to look wider. So why does the world and its Rachel Allen-esque best friend own a Breton top? Because they're brilliant, that's why. They're a simple but effective way of taking your wardrobe from plain to chic and they never go out of style. 
Pair your Breton top with chinos, espadrilles and a straw hat and sure you might as well be Audrey Tautou holidaying on the French Riviera. 
As far as the widening effect goes, forget about it. Horizontal stripes don't do many people any favours when they're skin tight but loose? That's a different story. Your Breton top should have a bit of give, a Breton top is not a Breton top when it's form fitting.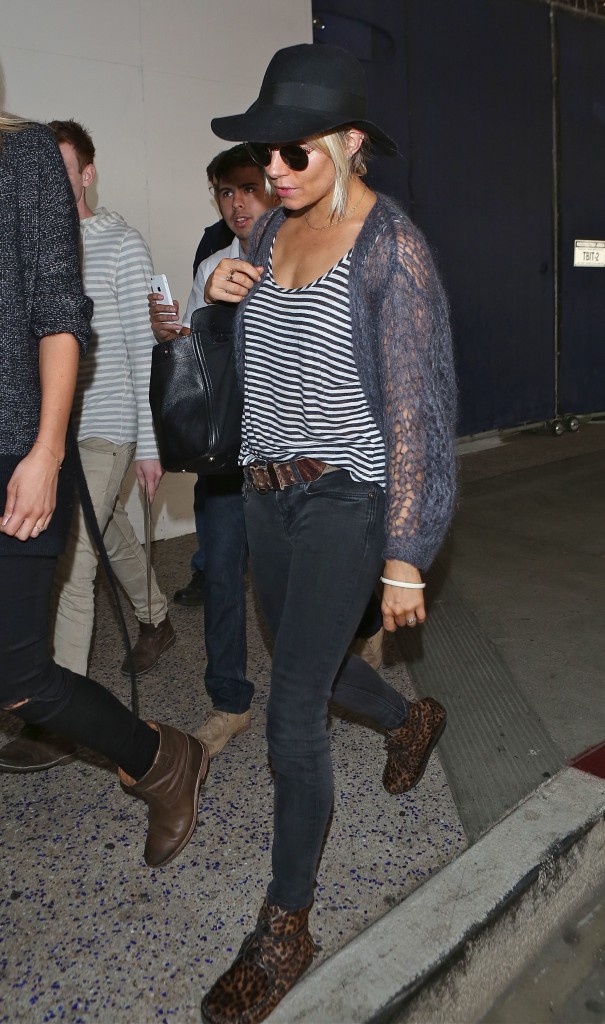 Those navy and white striped should-be wardrobe staples are super - and once you get used to them it's time to move on and experiment with stripes. Sienna Miller, seen above in almost a Breton top (it needs sleeves) pushed the boat out in this stripy ensemble. We demonstrated how you could Get Striped the Sienna way back in February.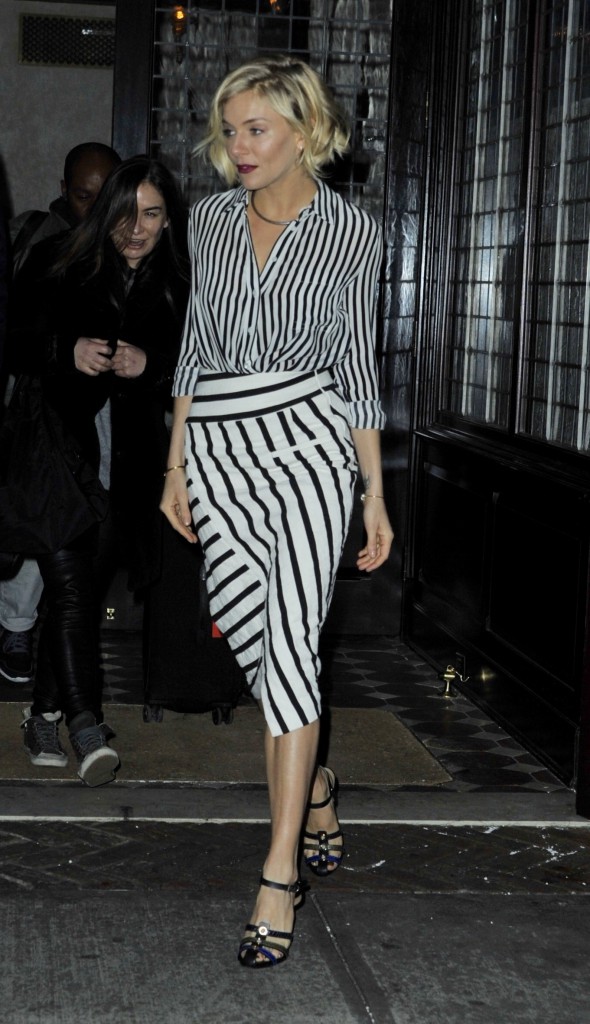 Advertised
Laura Whitmore went to the whole other end of the stripe spectrum at an event in January and, well, can't you see this kind of ensemble at a multitude of occasions; urban weddings, brunch, work.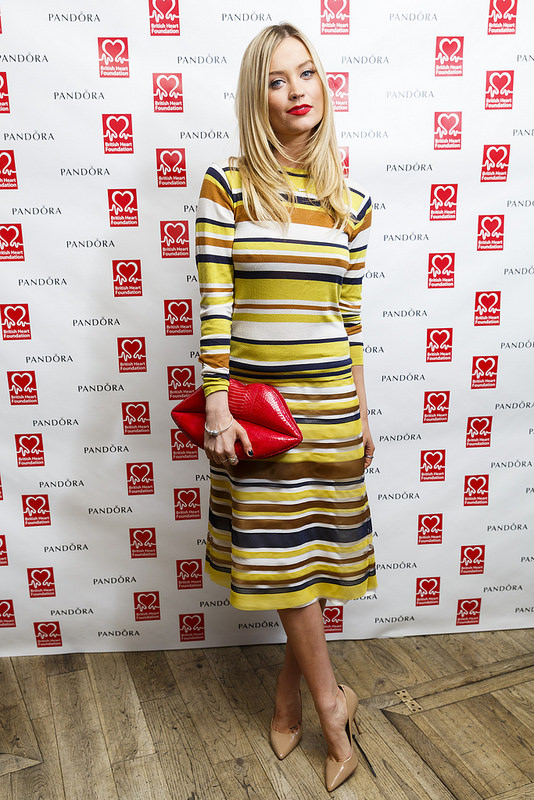 Laura's look is a definite nod to the '70s which are big this SS15, the mustard tones may be a tad too '70s for some but we'll be investing in our own version once we spot one on the High Street. Or in the vintage section of a charity shop, whichever produces one first!