 Lancome's Advanced Genifique Yeux Light-Pearl Eye Illuminator is not a skin product, it's a science experiment. OK, it definitely is a skin product but it's really quite technical.
The philosophy behind it is, as far as I can decipher, is that the bigger the eye the better (dang it, one more thing about my face proportions that is all wrong) but when you age your peepers squint up all horrible and no one will want to talk to you. Luckily, a little smooth out here or a little lift there can make all the difference and that's where this magical but slightly scary (at first glance...) looking serum with tool comes in.
The Genifique Yeux-Light Pearl serum was launched in 2012 and is on its way to becoming a cult classic; this is the updated, super-duper version. The USP of the first installment was the pearl-applicator and now it's Even Better. The point of it is to reach all the nooks and crannys of your craggy old eye area.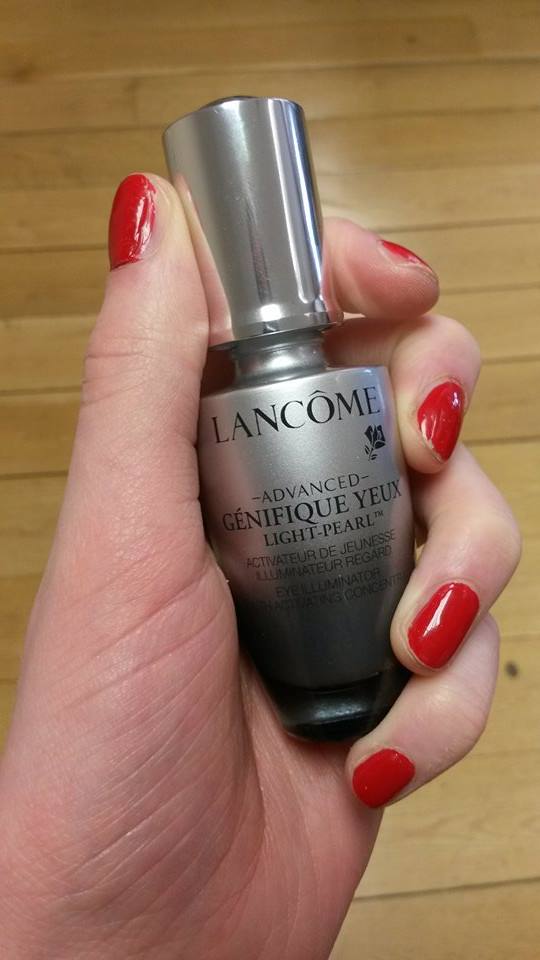 If I sound like I'm being cynical, I'm actually not. I quite love this applicator. Of course your fingers can reach all around your eyes so you might be thinking, why the hell would I need something like this? The answer is, it feels like you are getting a proper beauty treatment that you can do all by yourself and it feels like it's actually working.
I love the cool sensation of the pearl and I am impressed by its flexibility. It is so smooth and gentle, and massaging the product in feels like a treat. They say that a one minute massage per day will breathe new life into tired or aging eyes but I would like to keep on massaging for much longer, it feels that good. I won't though, it would be very strange if my eyes looked like they belonged to a twelve year old and the rest of me remains old and decrepit.
Advertised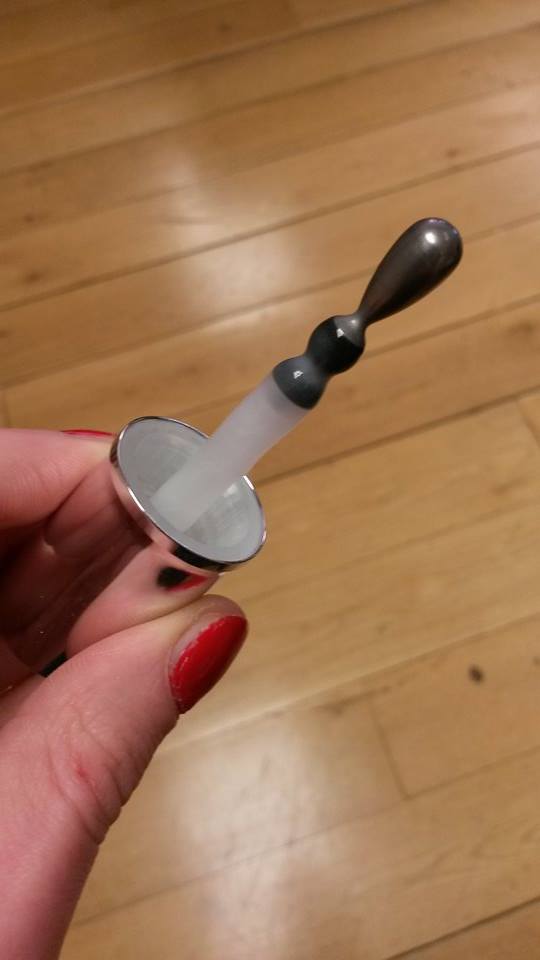 The results, after about a month, is that eyes should look bigger and more illuminated and eye bags should be de-puffed. If it's anything like the original, which has won loads of awards, I do hope to see results and I'll be back to tell you how I got on.
The Advanced Genefique Yeux Light Pearl Eye Illuminaror is geared towards women of any age to tackle bags and signs of fatigue and can be used on any skin type. It is available at Lancome counters now for €55.
Have you tried the original Genifique Yeux Light-Pearl? Does this version sound like something you could do with in your skin care regime?