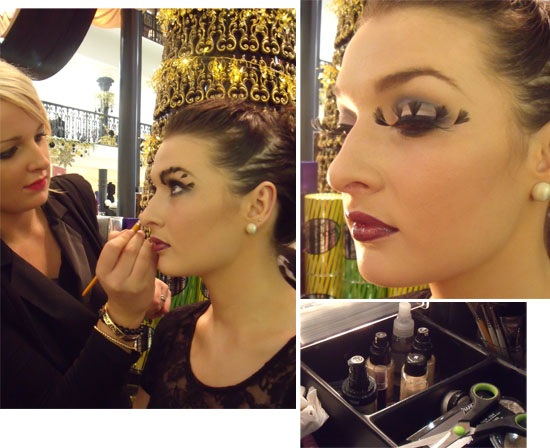 The gals from Make Up For Ever wielded a mean brush at Wednesday night's shindig and I got a good few shots of the dramatic look created by artist Sarah Keary. We got some really good tips and how-tos from her as she made up her model and the result was a face that featured a flawless base, light contouring and highlighting, statement eyes and a so-now-it-hurts burgundy pout.
Because everyone working at Make Up For Ever is a makeup artist, they're great for the auld slap application, which costs €25, and which is redeemable against product purchase. The gals will also apply lashes for free provided you buy them from the Make Up For Ever counter first. If you're northside, this is a bit of a godsend before a night out or a party.
Fancy checking out the products Sarah used for her dramatic look? A rundown and price for each product plus lots more shots are after the cut.
Hd Primer, €30.50
Hd Foundation €35
Liquid Lift Concealer €21.50
Super matte Loose Powder Large Size €29
Eyebrow Pencil €16.00
Eyeshadows €19
Kohl eyeliner pencil €16.50
Aqua Cremeliner €20.50
Aqua Smokey Lash Waterproof €22
Sculpting Face Contour Kit €34
Sculpting Blush €25.50
Aqua Lip Pencil €16.50
Diamond Powder €22
Star Powder €17
Glossy Full Lip Gloss €22
False Lashes

Natural false lashes €14.50
Artistic false lashes €20

Strass skin jewels
Brushes used
55n stippling brush €35
Eyeshadow brush 6n €18
Eye contour brush 2s €13
cheek brush 20s €28
angled eyeliner brush 5sb €18
retractable lip brush €16.50
eyeliner brush 0n €13
Advertised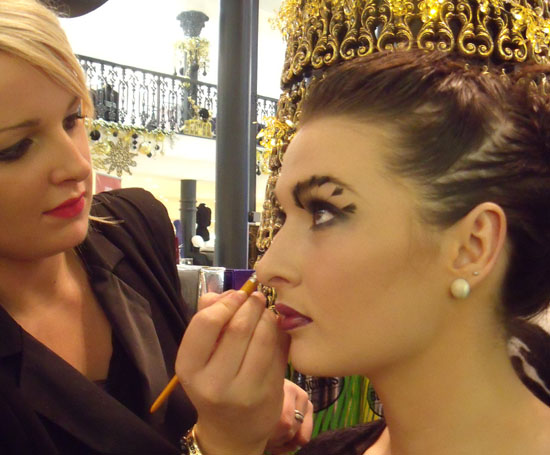 Close up of detail work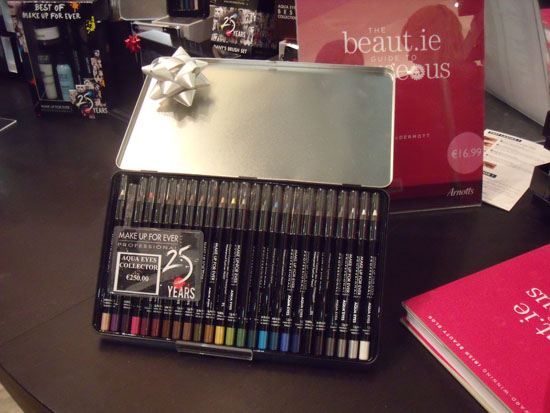 The current object of my lustful affections: the aqua eyes collection (a Sephora exclusive in the US, fact fanz) is €250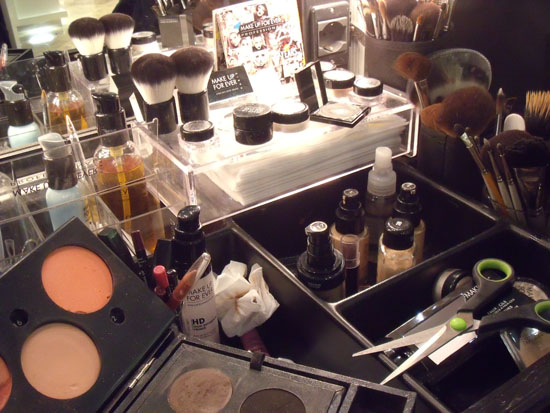 Some of the Make Up For Ever gals' kit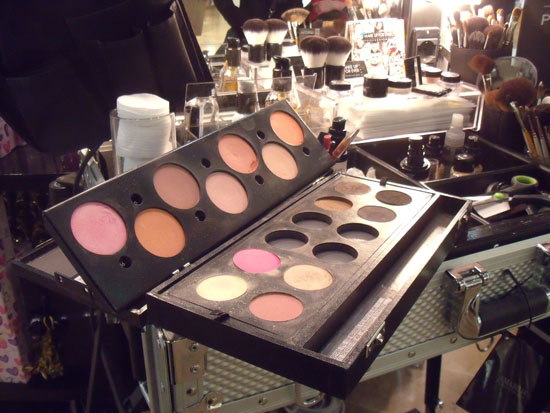 Advertised
Some more gorgeous beauty kit