 Today's tutorial is all about speed and simplicity because as much fun as it is to spend hours getting ready for a night out, sometimes it's just not possible - which is where this 5 minute face comes into play.
Early morning starts and last minute engagements are part and parcel of my job as with many women so one of the things I like to do is apply just enough make-up to take me from dead/undead to looking somewhat presentable and then, if there's a spare few minutes later in the day, build on it if needs be.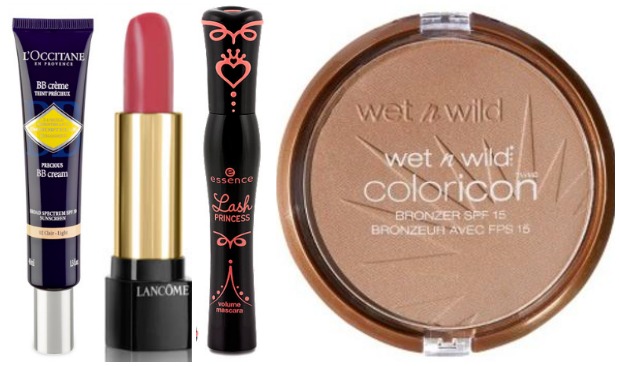 To keep things neat and tidy I used only the 5 products listed below which were chosen because they are my tried and tested, fool proof favourites:
L'Occitane Immortelle BB Cream (€38)
Catrice Brow Kit (€4.49)
Wet n Wild Bronzer (€4.99)
Essence Princess Lash Mascara (€4.09)
Lancome Le Rouge Absolu lipstick in Rose Nu (€28)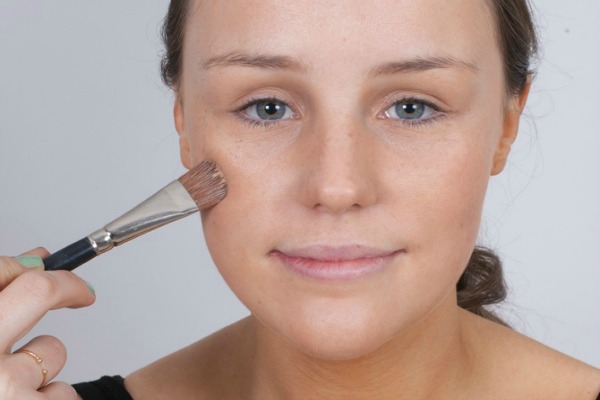 BB Creams have been around for a while so we all know how handy they are when you don't have time to do the whole foundation/concealer/powder routine but I have to say I really like the latest one from L'Occitane. It applies smoothly, gives a beautiful glow, lets your skin breathe throughout the day and provides SPF 30 which is always a good thing (unless you're anywhere near a camera in which case, hello flashback!). My model Emily had had a spray tan applied so I matched it up using the medium shade and patted on a little extra under eyes to double up as concealer.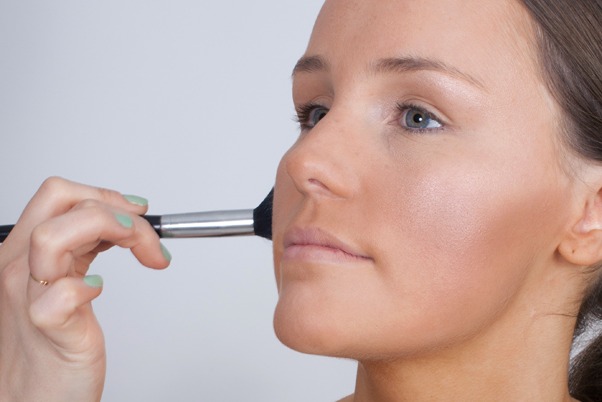 Having been testing out this BB Cream on myself I've found it doesn't need much powder to set it but if you worry about shine then be sure to give the ol' T-Zone a dusting down. Given that Emily doesn't have oily skin and had a tan already, I chose to use the Wet n Wild Bronzer in lieu of powder here altogether, sweeping it over eyelids and then in a 3 shape across forehead, under cheek bones and under the jaw.
Other bronzers might catch on a BB Cream or liquid foundation but I find that these ones don't, but instead act more as a semi-matte powder than traditional bronzer which is good news especially given the price.
Advertised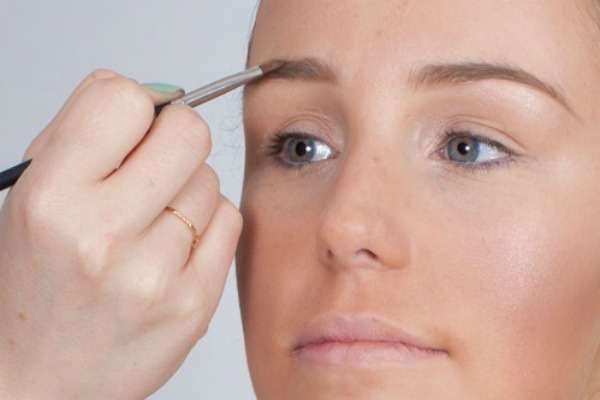 Next I filled in brows using the Catrice Brow kit and moved on to eyes keeping it simple with just a couple of coats of the Essence Lash Princess mascara (looking for an alternative? Check out my piece about mascara to suit any budget). As an aside - if you suffer from redness of bloodshot eyes when you're tired, adding a flesh or cream toned liner along the inner water line can make a huge difference too.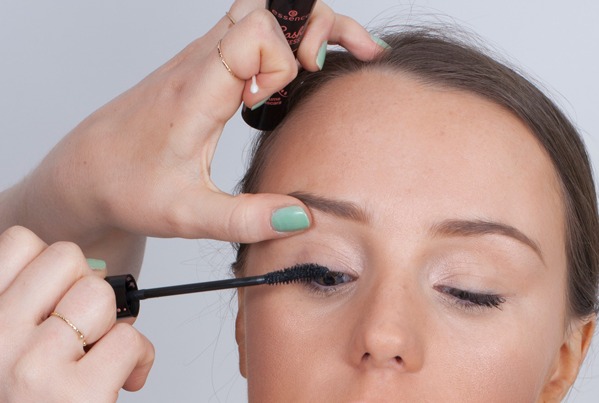 Eagle eyed readers will notice straight away that there is no liquid liner or lip liner used in this tutorial and I'll tell you why; because they are the type of product that will always go arse ways when you're in a rush, no matter how good you are at applying them normally. You can of course add them on and build up your look later as I mentioned earlier but for the moment, I'm still in "my alarm clock didn't go off" mode of thinking.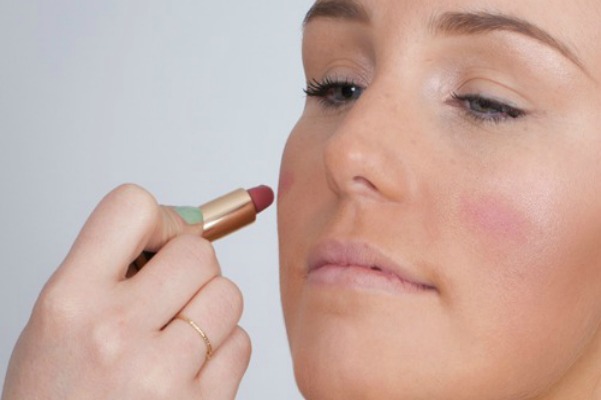 To save time, I tend to double up my lip products as blusher which means you don't have to be searching around for a brush or opening pots/palettes. This particular shade from Lancome is really beautiful and is a staple in both my handbag and professional kit as it looks so soft and natural on everyone. You can see here it was just dabbed on cheeks and then to blend it out I used my ring finger.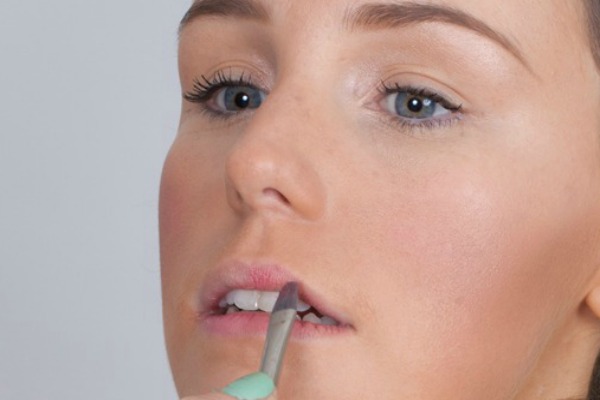 To complete the look the same shade of lipstick was applied to lips to give them a touch more colour, especially against Emily's tan. I used a lip brush but you could just as easily use it straight from the bullet or tap it on with your fingers depending on the finish you prefer.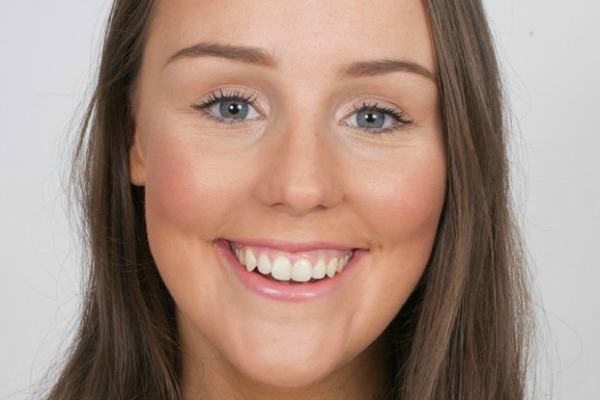 And there you have it, 5 products for a 5 minute face! Do you have a similar routine or any little beauty hacks that help save time in the mornings?
Advertised
Credits:
Make-up & hair: Sarah Lanagan // Photography: Emily Charlotte Greene // Model: Emily Keegan  // Photos have not been retouched or altered in any way to give as true a representation of product shades and finishes as possible.