 Last month, Alicia Keys wrote an essay for Lenny Magazine, and in that essay, she revealed that she was turning her back on the image expected of her to embrace a movement; the #NoMakeup movement.
A 'chameleon' her entire time in the public eye, Alicia has experimented with look after look, but the look she is settling on and settling on is natural. Like, real natural, not the pretend natural we spend hours trying to achieve.
'Cause I don't want to cover up anymore. Not my face, not my mind, not my soul, not my thoughts, not my dreams, not my struggles, not my emotional growth. Nothing.
Alicia's hair has been set free, and she's abandoning war paint, and quite honestly, she looks more beautiful than ever.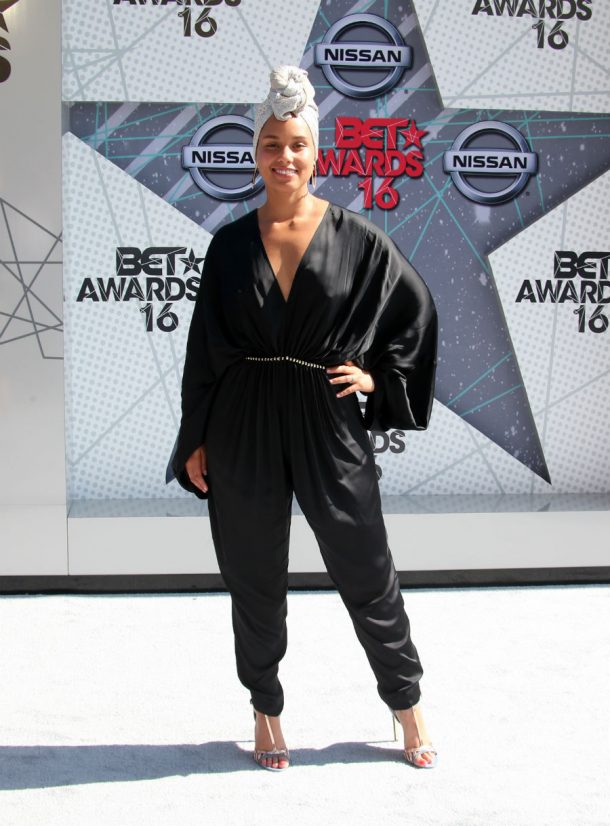 She rocked up to the BET awards in all her fresh-faced glory, with a headscarf that's fast becoming her trademark look wrapped around her head. Going natural, of course, doesn't mean turning your back on your style, which can be an intrinsic part of your personality. That's why her jumpsuit and heels suit her new beauty look perfectly.
Advertised
In the public eye or not, I could never go makeup free; in fact, makeup is freedom to me because it simply makes me look better. There are no two ways about it. For me, makeup prevents me from hiding; it's not disguising my individuality.
But that's what it's all about: being comfortable with who you are, makeup or #nomakeup.