 The first powder I ever used was a rosy shade of Max Factor's Creme Puff. It was totally the wrong product to use over my favourite tea-tree infused orange cover stick but I loved it. I felt grown up using it and that old fashioned scent always fills me with a sense of nostalgia.
The new Max Factor Creme Puff Blush has a hint of that powdery scent but old fashioned it ain't (although the marble effect reminds me of Body Shop lip gloss I used to get in my Christmas stocking as a tween.) Max Factor's modern makeover has served them well - the new blushes look great.
I think you will look great using these blushes too, don't expect to resemble Aunt Sally! Their purpose is to highlight, sculpt and contour. Yep, like all makeup products have to do these days, they multitask.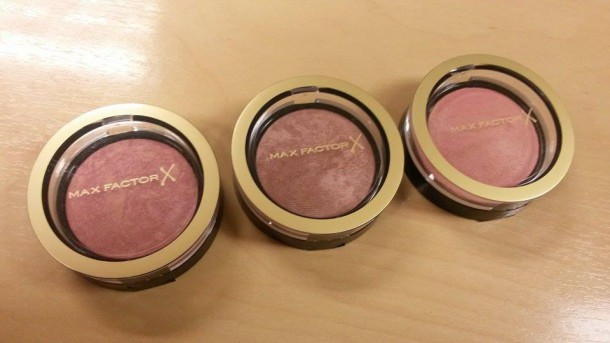 Blush is one that I have to be careful with - I have red undertones that I try to camouflage completely with green tinged primer and the like. Is it really a good idea to top the pinkness off with blush? And, Max Factor Global Creative Design Director Pat McGrath is now advising to take excess foundation off the cheeks before blending blusher on top. My heart!
Pat likens the new blush to the effect bronzer is expected to have, and to apply it in a similar way - by applying it in a circular motion across brow bones, cheekbones and along the neck.
OK then, here goes.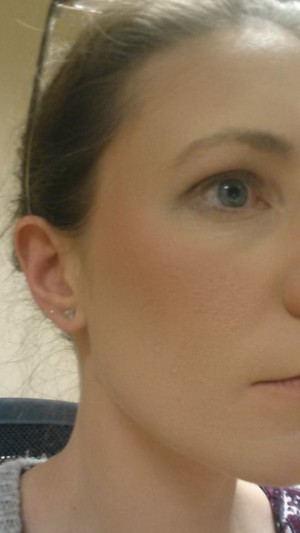 Foregoing the shade I would naturally be inclined towards (05 Lovely Pink - because I'm a wimp and go for the obvious choice), I swept 20 Lavish Mauve down from my temples in a C direction with a blusher brush to the apples of my cheeks.
Advertised
When contouring with bronzer I would continue with a 3 shape down towards my jaw but in this case I think that would be overdoing it.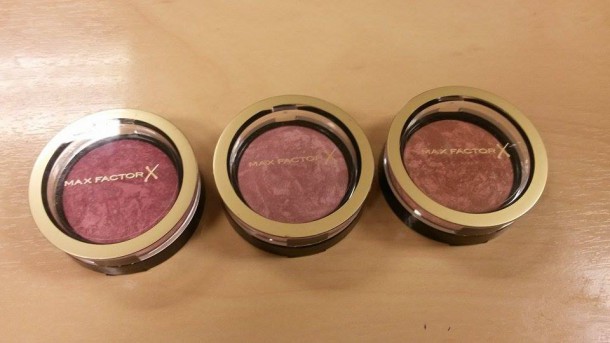 I think Lavish Mauve is a gorgeous shade. It gives a healthy glow while also highlighting my cheekbones. The Max Factor peeps say that taupe shades give the impression of a more sculpted bone structure and pinker shades are 'youth boosters'. Powered together then, you've basically got Maleficent face - as in Angelina Jolie-style Maleficent. Score!
Max Factor Creme Puff Blushes come in six admittedly stunning shades and everyone should find one to suit them. I am going to experiment with using the Lavish Mauve and the Lovely Pink blushes together to complement each other. There's no reason why not too.
The blushes are lightweight, buildable and blendable which is so important in a blush and the multi-tonal pigment is far more flattering than the blank rouge of yore.
These colour contouring little gems will be available at Max Factor counters in Boots stores in February and cost €11.49 each.
Advertised
There's more about makeup to be found in our designated section. See more here.
Do you do blush? Do you believe it as a contouring tool or will you be sticking with old faves bronzer and highlighter? Would you be inclined to give these little beauties a go?