 Who doesn't love a great smoky eye? It's one of the all-time classic makeup looks and I remember spending hour upon hour as a teenager piling on the products to practice creating the look. These days I favour a less is more approach when it comes to time, effort and product - so Maybelline's Master Smoky eye pencils sounded fandabbydozey to me.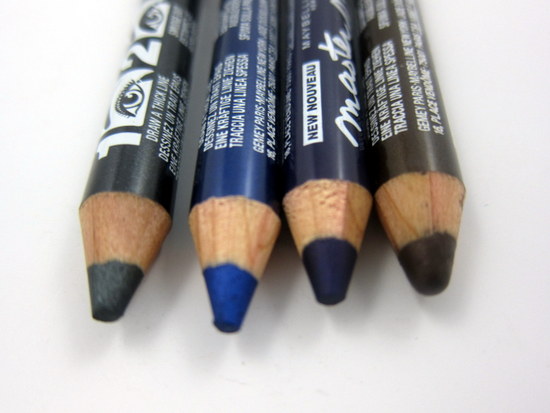 L-R: Smoky Grey, Smoky Navy, Smoky Violet, Smoky Chocolate
Available in five shades - there's also a Smoky Black which I don't have - these feature a chunky liner at one end and a foam smudger at the other. €9.29's the damage and the idea is to cheat your way to a quick and simple smoked out eye look.
My favourite way to create a smokey eye is to mix textures, a tip I picked up from a Sali Hughes video (it's brilliant - watch it here). These are a variation on that - apply the pencil, smudge it out, then whack on a single shadow over the top. Job done in three simple steps.
Advertised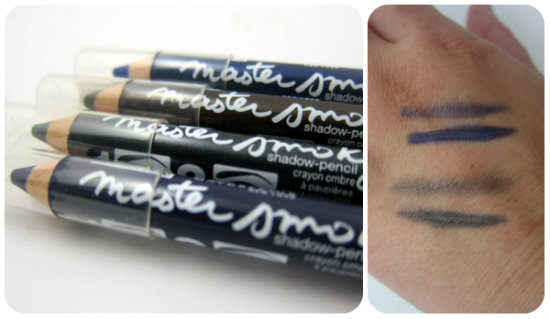 Right: Smoky Navy and Smoky Grey swatched and smudged out
Except confusingly the packaging here only recommends the first two bits - drawing a line, and smudging it out. Leave it there and I can't see how you wouldn't be disappointed - you can see from my swatches that this really isn't a finished look. When you smudge out the liner, you're also removing a lot of the colour - if you don't layer on another product, it looks patchy and incomplete.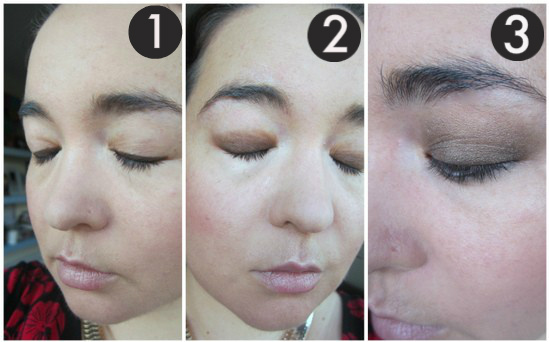 Using Smoky Chocolate under a Giorgio Armani Eyes To Kill shadow
Advertised
Used under a little bit of eyeshadow though and these do exactly what I wanted them to do - act as a quick and easy first step to a modern smoky eye. These are in chemists now - tried 'em? Want to try 'em? Prefer a different method altogether? Tell us in the comments!