 As soon as the latest trend hits the shelves, it seems to take the world by storm for a split second and you can't get your grubby little paws on the item in question for neither love nor money. It's like the Pokémon of the beauty trends, we gotta catch them all.
And so may I introduce you to this summer's newest trend? Yep, it's all about the lower lash.
Lower lashes are all the rage on Instagram at the moment and if you have ever fancied channeling your inner child (or childhood doll), here is your chance.
They are available from Wish App (which you can download on your mobile phone) or online.
Advertised
They remind me of those Japanese anime characters but if that's the look you are trying to achieve, well,  now is the time.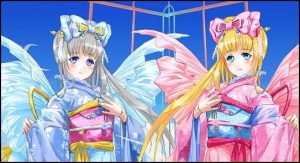 Advertised
Are you tempted by this new seasons trend or are your lashes just fine the way they are?