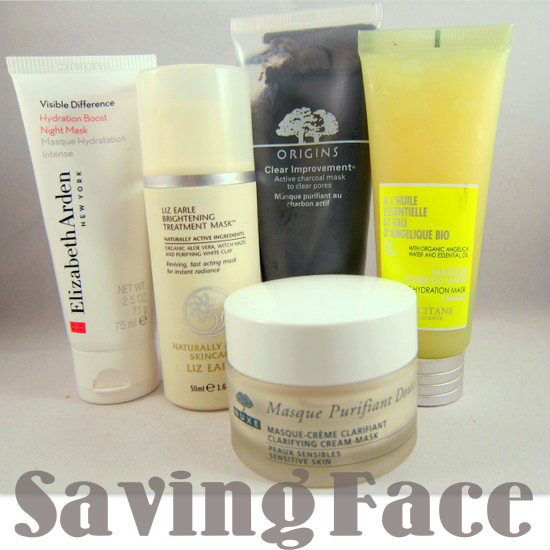 You'd be forgiven for thinking I've latched on to this wardrobe concept as a thinly veiled excuse for amassing millions and millions of cosmetics. And maybe you'd be right. But when you think about it, it really makes a lot of sense to have different masks on hand for different ailments.
Our skin's needs are ever changing so whether it's injecting a much needed moisture shot, drawing out the nasties or just refreshing and reviving a tired complexion, these babies have me covered for all occasions.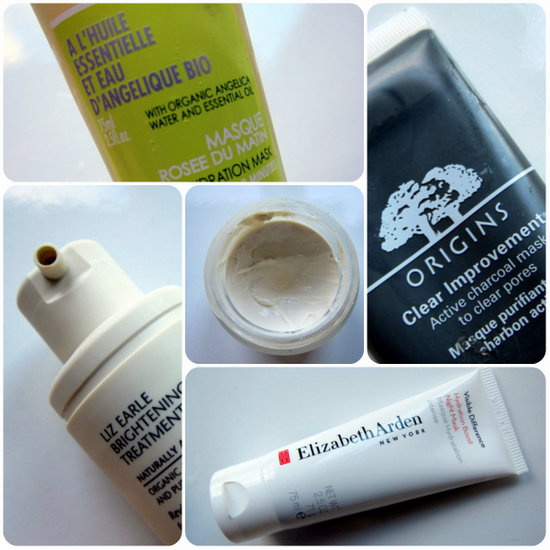 ONE: Elizabeth Arden Visible Difference Hydration Boost Night Mask
This was the first Visible Difference product I tried and it got me excited about trying the rest of the range. It's a brilliant pick for right now: with the temperatures falling our skin needs a little extra nourishment, and with vitamin E, shea butter and glycerin in the mix, this stuff's the chicken soup of skincare. Chicken soup for the face! Except, y'know, nicer. As you probably gathered from the name, you use it at night; it's €29.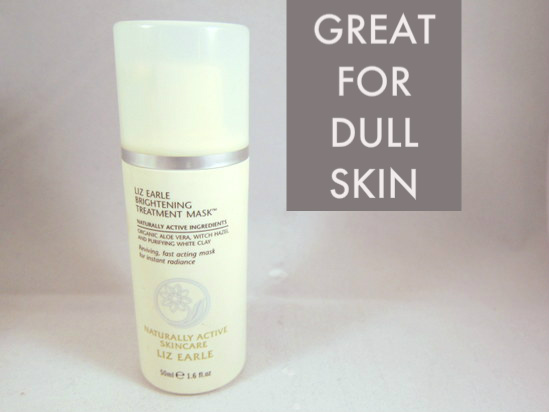 TWO: Liz Earle Brightening Treatment Mask
Advertised
I am wearing this RIGHT NOW AS I TYPE! I've been sick the past couple of days and it really shows on my face. In just two minutes time I'll be washing this off to reveal brighter, revitalised skin. Containing aloe vera, witch hazel and camphor to stimulate and refresh, this is €16 for 50ml, or €6.25 for 15ml.
THREE: Origins Clear Improvements Active Charcoal Mask
When my skin was going through a bad patch (ok, ok, a bad year) and was really congested, this baby was my best friend. It does a fab job of drawing out all the unpleasantness and clearing out the pores. Not one to use before a big night out so, but these days I use it about once a week to try and keep things on an even keel. This'll set you back about €25.
FOUR: NUXE Clarifying Cream Mask
Part of the NUXE Rose Petal range, this mask works like the Origins one, but in a gentler fashion, so it works well for sensitive skins. It actually does two jobs in one: draws out the gunk and brightens the complexion. The jar's not as handy to use as a tube, but it is more pleasing on the eye. I dunno why that would be - I guess I just like jars! It's €19.40.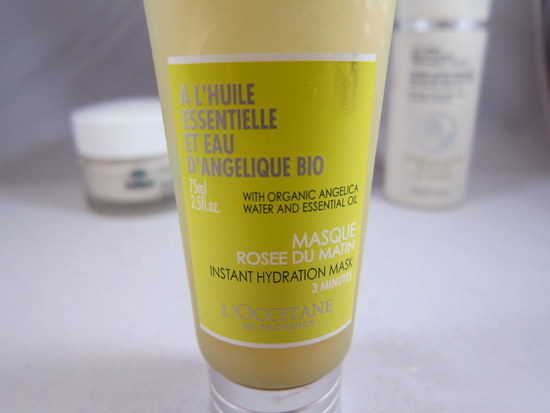 FIVE: L'Occitane Angelica Instant Hydration Mask
Advertised
Harnessing the power of Angelica, a hydrating powerhouse of a plant, along with hyaluronic acid, this mask delivers hydration and comfort in just three minutes. It's worth noting this is intended for skin that's a little dry or dehydrated, not for naturally very dry skin - other products might work better for that. But on my skin this is like a long cool glass of water. It's €31.50.
What masks do you swear by for keeping your skin in good nick? Share 'em in the comments!