 My Beauty Call column in the Irish Times today about the latest trends in foundation unwittingly unleashed a fit of giggles and OMG remembrances as I unfondly considered the makeup Every Single Irish girl used to wear.
In Ireland (until AT LEAST) the year 2000 we had no products to buy.  No one had any money and even if they did,  no one distributed cosmetics to Ireland.  We had to get on a plane and actually FLY to London or New York to buy some Mac and don't forget that flights were at least the price of a mid range family car.
Or we could go to London on a Slatterys bus.  But let's leave that separate horror for another day.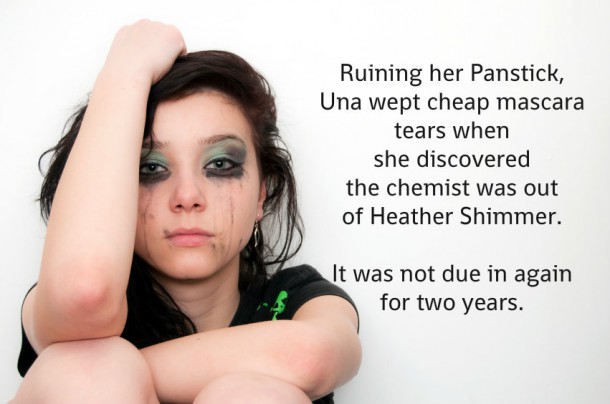 Oh now shops, chemists and even supermarkets are BURSTING with skincare and makeup and if we can't buy it on the aul sod we can just get what we want on the Interweb.  But back then Internet shopping just wasn't any good - and even if by some miracle you could find what you wanted, you could be sure that the site wouldn't ship to Ireland.
Advertised
So that's why in Ireland we have collective memories of the nightmare years.  Of Rimmel Pale Biscuit, Black Cherry and Heather Shimmer.  Of Anne French.  Of Colet and Vitapointe.  Of Constance Carroll.  Of buying god awful pinkeye inducing makeup in Hector Grays.
Because there was nothing else.  Nothing.  Oh there was Max Factor Panstick (in pale olive?) of course.  How could I forget that.
Readers do you remember these Dark Days?  When we were the land that makeup forgot?  What did you use?