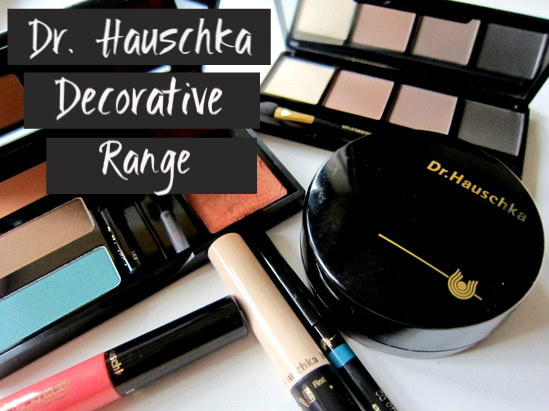 Did you know Dr Hauschka have a makeup line? It's been around for yonks but it hasn't been widely available on these shores. (Read more here).  The core makeup range was launched a decade ago and fans of natural, cruelty-free cosmetics will be pleased to learn it was rolled out to all Irish stockists this spring.  Let's have a wee look, then, shall we?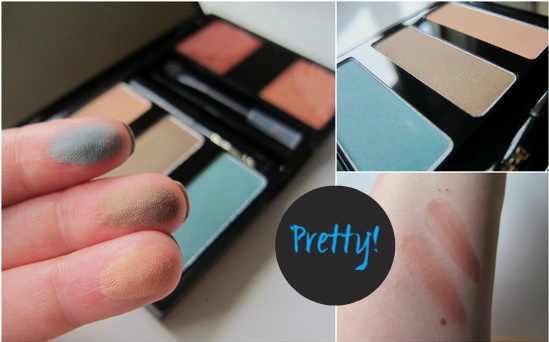 First up, this lovely Summer Impressions palette is limited edition, so if you want it, you'll have to run! This is Cool Breeze, which contains three gorgeous summery shades of golden peach, bronzey brown and a bright teal.  Pigmentation is medium, and these are soft and creamy with a little bit of shimmer.
A mini aqua eyeliner and two lip sheer lip creams are also included -  one's a rose gold and the other is a rustier hue. €60's the damage, which might seem steep but you get masses of product - the eyeshadows are huge -and a decent mirror, too.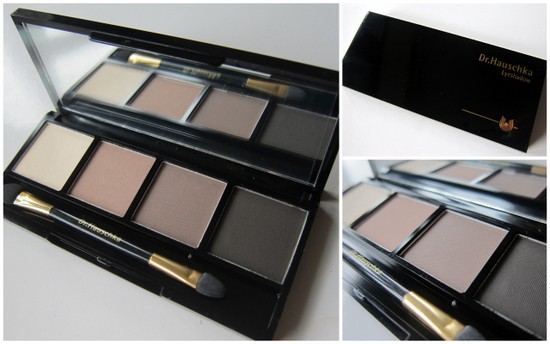 Not into shimmers? How about this  Eyeshadow Palette in Stone, a set of four matte neutrals? With soft cream, two browns and a deep grey, this is part of the core collection and costs €32.95. And it's made with actual silk!
Advertised
Also for eyes - and one of my favourite products from the line - is this double ended kajal eyeliner, €19.95, below. I love the colours,  and they apply smoothly with no dragging.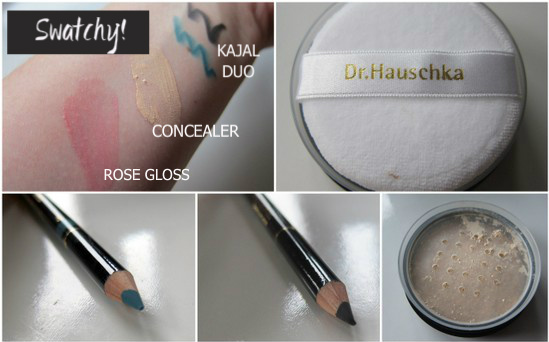 For the face, I have the concealer pen, €21.95, and translucent powder, €26.95, to play with. I can't fault either of these - the concealer, shade 01, is too pale for me but works well under the eyes, and the powder is silky smooth and great for setting. The puff works well to pat the product on, creating a soft matte finish.
The rose gloss - one of two shades, the other being cherry - has a touch of shimmer and gives a pretty shine to the lips, with a comforting, balmy texture. There's a pleasant herbal taste which stems from the 'medicinal herbs' and plant oils in the range. It's €16.95.
There's a lovely ethos at work here, using natural mineral pigments and organic plant extracts to enhance what nature gave you. But where some natural cosmetics don't deliver, these do - which is why they've been used used on the stars and sets of Twilight Breaking Dawn,  Black Swan, The Devil Wears Prada, Gossip Girl, Sex and the City and more.
The website has the stockist info  - will you be checking out the line?
Advertised