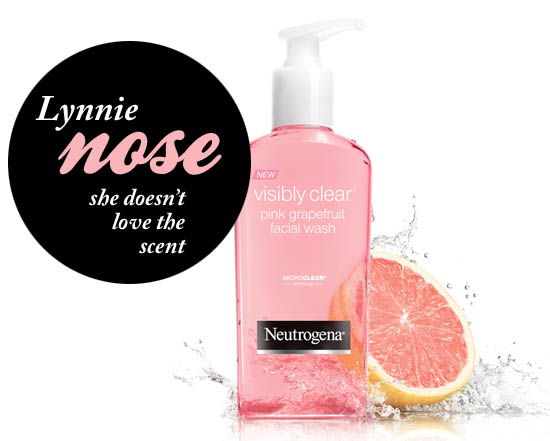 It's hard to get moving these frosty mornings, isn't it? Short of mainlining coffee via an intravenous drip, I'm not quite sure how to kickstart the freezy cold days but I thought that a nice fruity face wash might be a good way to inject a little zing into my winter routine.
And sure maybe it would be, but unfortunately Neutrogena Visibly Clear Pink Grapefruit, €5.49, is not a nice fruity face wash. It smells completely and offensively artificial, far more like the Flash detergent I use to mop my floors than anything I like to put on my skin, and I just cannot get over the stink of it.
That awful, cloying, synthetic scent means that this product has been relegated to the shower, where I've been using it on my back and chest and it never has a chance to get too close to my nose. It claims to eliminate spots and blackheads, deep cleansing skin without drying it, and it seems to be doing a fair job of keeping things reasonably clear.
Advertised
That's probably the best thing I can say about it, really. It certainly hasn't blitzed my blemishes into submission, and while I'll continue to use it until this bottle's finished I certainly won't be repurchasing.
Now, where did I put that coffee ...