 As the party season comes hurtling towards us, so too are a number of new releases in the beauty world so today I thought I'd look at two of them. As you know, Catrice is a popular brand here at Beaut, we love that their products are affordable but also that they perform well (remember when both myself and Emma fell in love with the Liquid Camouflage concealer?) This autumn they've launched two new eye shadow palettes: Absolute Chocolate Nudes and the Deluxe Trio kits.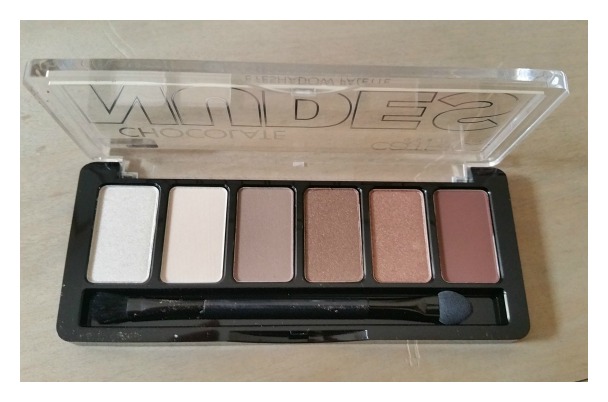 I'll start off with the Absolute Chocolate Nudes palette which comes in at a purse friendly €5.49. Some of you will recognise the look of this as it comes in the same packaging and style as previous palettes from the "Absolute" series including Rose, Matte, Brights and Nudes. There are 6 shades in total ranging from "white chocolate" to "dark mousse" with the textures split between matte and shimmer (a definite plus in my book). You get a little double-ended sponge/brush applicator as well which is useful for on the go touch ups.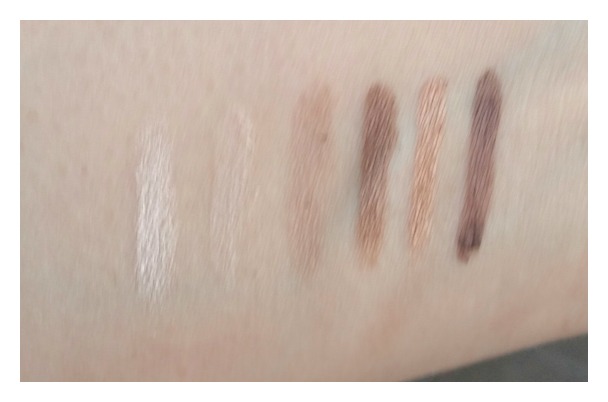 From the swatches (sorry they're a bit blurry!)  you can see there's a decent pigment to the shades but not so much that it would scare you off. Basically, it's a good basics palette that will suit any eye colour and is perfect for those who prefer a more natural finish to their make-up or aren't overly confident blending eye shadows.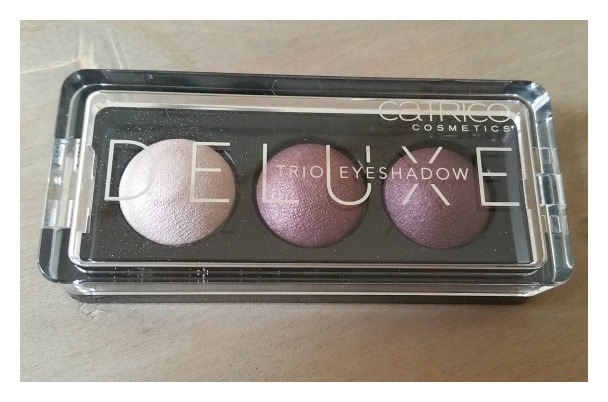 Next up are the new Deluxe Trio Eyeshadow kits (€5.39) which are available in three, shimmer colour combinations; purple, brown and also grey. They can be used wet or dry, opening up the range of intensity you can achieve with the colours and also giving you a chance to change up the texture too.
Advertised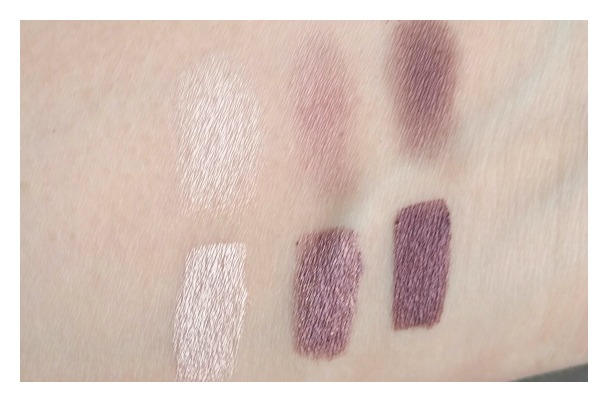 The wet/dry formula isn't new, (we saw it earlier this year with NARS Dual Intensity blushers amongst others) but these are one of the few I've seen in a budget brand that perform really, really well. When wet, the shades are intense, creating a creamy sheen to lids (I even played around with the palest shade to create a HighBeam style highlighter on cheekbones). When used dry, the shadows are soft, blending easily. Below you can see the shades in action with my lovely friend Colleen modelling. I played around with them wet on the lid first, waited for it to dry and then blended the edges using the shades dry for a soft, diffused finish.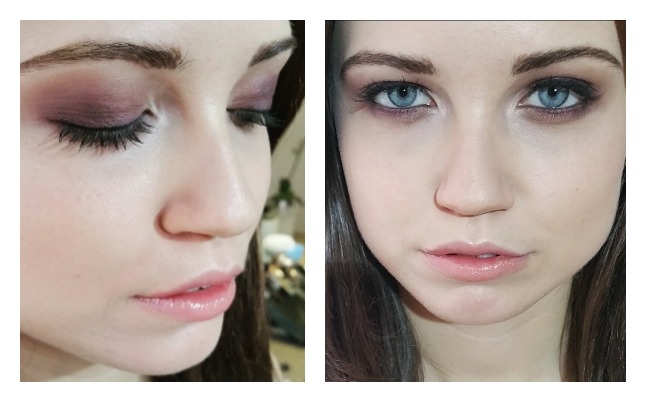 Over all I have been seriously impressed with the Deluxe Trio Shadows, I like the feel, colour pay off and the fact you can manipulate them to create different textures. My only gripe is that I wish there were more shades available and also that there was a matte version too.
Have you tried any of these? Are you tempted?