 One of my favourite beauty products are night creams. I just love 'em. I feel so virtuous when I slather on that rich cream (after I have double cleansed, natch). Then all I have to do is cosy in under the duvet while thousands of little skin care doozers build some scaffolding on my face.
And we know that getting those z's are important. A restful sleep boosts collagen levels, initiates cell turnover and increases melatonin, a natural antioxidant. So when darkness falls and the skin begins to regenerate and repair itself, I like to give it all the help I can (but while I, you know, do nothing except snooze).
Fans of Elizabeth Arden's iconic Eight Hour Cream will be delighted to hear that they have now added a Nighttime Miracle Moisturiser to the range.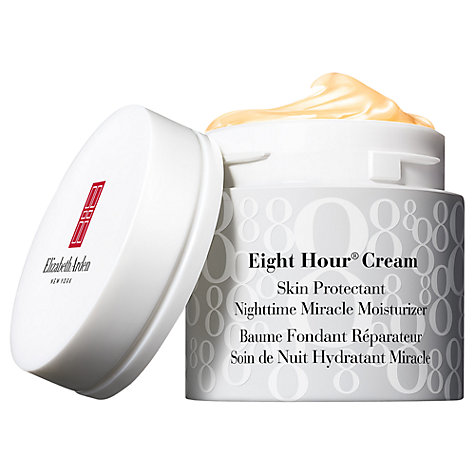 The Eight Hour Cream has an almost cult-like status. It soothes, protects and hydrates the skin and is the skincare superhero of many a woman. If it had underpants, it would be wearing them outside the jar.
And the new sleepy-time addition helps to hydrate the skin by sealing in moisture - it's packed full of ingredients that we love like shea butter and vitamin E. And if you are feeling like the Sahara personified, you can use it on other dryness-prone areas like the hands, elbows and legs.
Advertised
The formula is like a non-greasy balm that just glides onto the skin, and it's lavender-scented to help you head off to the land of nod. So even if you aren't getting your full eight hours, this cream will tell a little fib for you.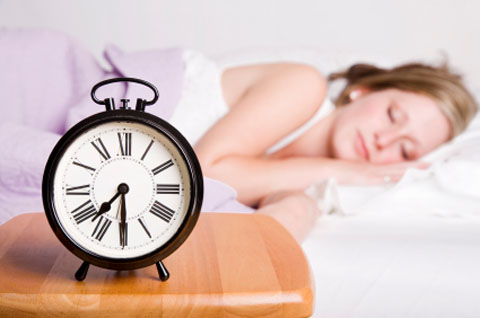 To make it feel EXTRA virtuous, the skincare whizz kids at Elizabeth Arden recommend warming a little between your fingertips, breathing in the lavender to sooth the senses and lightly massaging the cream onto the face is small, circular motions.
Anyone else feel like it's time for a nap?
Eight Hour Cream Nighttime Miracle Moisturiser is on Elizabeth Arden counters now and will set you back €40 for 50ml.
Advertised
Are you a fan of the Eight Hour range? Are you tempted by this night cream? Or do you have a different dark (k)night superhero? Tell us in the comments!