 Every morning when my alarm goes off these days, it's dark. Obviously, I'm also literally stuck to my bed, but that just goes without saying. Why is it so much harder to get up when it's dark? Well I'll tell you why. Because darkness means it's still NIGHT TIME, so why on earth do I have to get UP? Christ on a bike, it's insane.
As you may have gathered, I don't have much love for this time of year. It's dark, the rain is smellier, you have to rake piles of leaves full of bugs, and you have to pack away all your t-shirts in the knowledge that you may not see them for another... twenty months or so (summer is not guaranteed).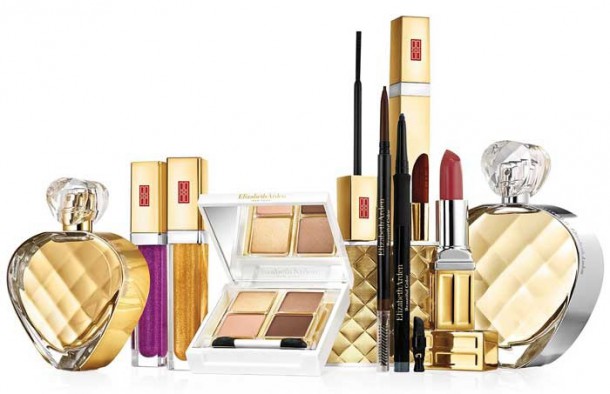 One of the only things I like about this time of year, other than the fact that it is acceptable to have hot chocolate in the afternoon - pipe down, yes it IS - is Autumn makeup.
I like my makeup on any given day to reflect the season and my mood, and to reflect whoever I feel like being that day. Around this time of year, you can amp up the coverage on your foundation, embrace matte finishes, go smoky with your eyes and treble the quantity of  eyeliner you're wearing, which always makes  me happy.
Advertised
Yes, mammy was lying utterly when she said that a change is as good as a resht, but a change of look can certainly make you appear more, eh...reshted.
The Untold Color (American spelling hurts my eyes) Collection from Elizabeth Arden is  truly a Winter collection, but with a twist. Instead of sticking with the traditionally dark and sultry autumn hues, it has gone for Winter colour! Yes, the usual brown shades are in there, but the collection is offset by some really beautiful purples and golds. Elizabeth Arden is not generally a brand I go to when I think of eyeshadow, but I will now!
The collection includes two limited edition eye palettes, and I have one of them, Posh Purple, to show you. It includes a beautiful, sparkly soft pink shade, a taupe which is perfect for contouring eyes (or cheeks on pale skin) as well as a mauve and a deeper purple shade. In the photo below, I've created a subtly purple smoky eye by applying the pink shade all over my lid, blending the brown through the socket, and applying the dark purple to the outer third of my eyelid and under my eye. I've also added the bright purple along my waterline  to bring out the green in my eyes. It took two minutes and I really like it.
I topped off the look with some of the Beautiful Color Luminous Lip Gloss in Intriguing Violet, which is a sheer purple shot through with iridescent glitter. It's lovely.
Advertised
This collection is on counters now, and you can get your hands on the eyeshadow palette and lip gloss for €34 and €22.50 of your hard-earned euros respectively.
Do you think you'll be investing? And surely I'm not the only one who hates getting up when it's still dark! Tell us your woes in the comments!