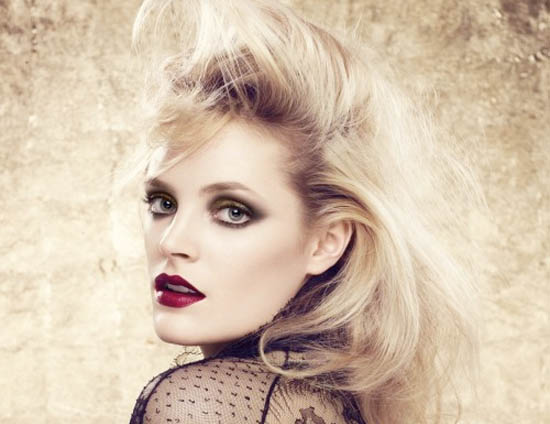 Now that we're into October, Clarins' much anticipated Barocco collection is finally hitting department store counters. It is beyond beautiful, really, in all its elegant weighty golden gorgeousness - and that's just the packaging. Barocco isn't all fur coat and no knickers, though: there's bucketloads of substance beneath those stylish exteriors.
Opening the lid of one super-luxe gilt case could reveal a domed trio of baked eyeshadows, €34, in a gold, a marbled black which looks more like a mossy bronze when applied, and a true black...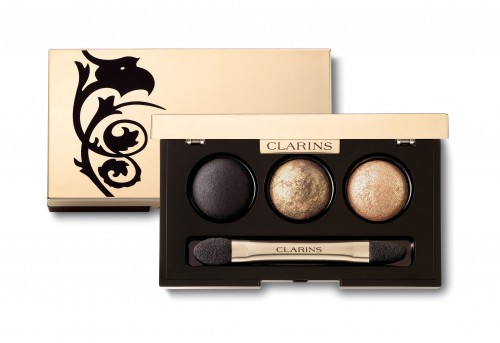 ... or perhaps an intricately embossed dual coloured pressed face powder, €35:
Advertised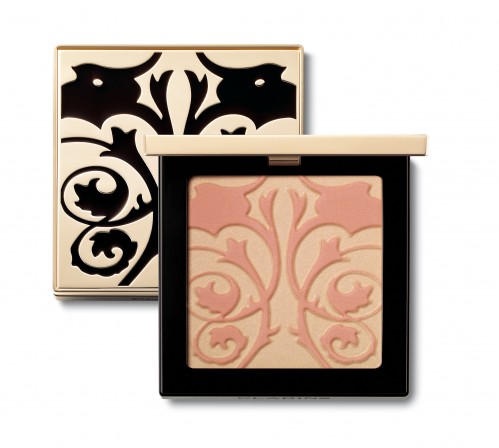 Opening another, you could be faced with a rouge Rouge Prodige lippie, €20, (the bullet-shaped tube might give that one away, of course)...
...or sparkling gold shimmer powder nuggets for face and décolleté, €36: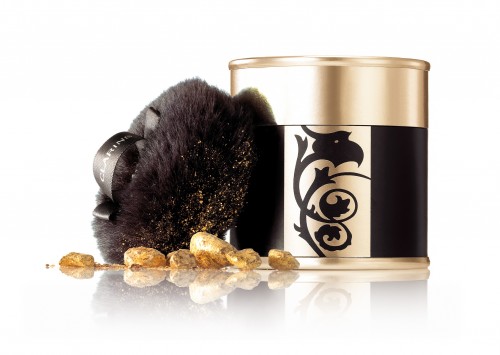 There's also a black Barocco zip-up mini palette, €55, comprising of four shimmering bronzey eyeshadows, a peach-pink blusher, and pint-sized Wonder Perfect mascara and Gloss Appeal lipgloss in 01, Ylang.
All the Barocco products are a dream to use: the eyeshadows are surprisingly sheer but buildable, so could totally take you from a wash of daytime colour to night time smokiness over the *whispers* festive season. The lipstick, like all members of the Rouge Prodige family, is long-lasting but never drying, offering very comfortable all-day wear. Both the pressed face powder and its nuggety face 'n' chest counterpart, meanwhile, are studies in chic and understated shimmering loveliness.
Advertised
So, er, in case there was any doubt - I like this collection. I likes it a lot!