 I've had many a rant about my aversion to physical exfoliants. In general, I think that they are bad for the skin, and should be used only when really necessary. Some should never get anywhere near your skin (peach kernels, I'm looking at you!)
Gritty exfoliants can damage the skin and cause broken capillaries. In general, we're much too forceful with exfoliants and go merrily about the business of scrubbing at the skin. Skin should not be hot, red or inflamed after exfoliating. These sorts of products should be massaged gently into the face with no more force than you would use to apply your moisturiser.
Indeed Labs, a brand whose new products we get rather excited about, have just released their first exfoliator. Their last product release, Hydraluron Moisture Boosting Mask, was really impressive, giving visible results overnight.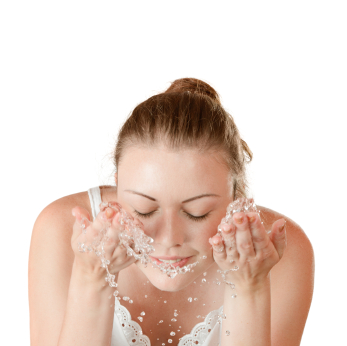 This exfoliant is a powder that forms a creamy foam texture on contact with water. It recommends dispensing two shakes of the powder and mixing with water to create a foamy consistency. To optimise the consistency and prevent product being wasted, I'd recommend wetting one hand under the tap and then dispensing the powder, rather than applying water onto the powder.
The foam feels thick and creamy, containing tiny particles of rice bran powder which gently slough away dead surface skin cells. Anything big or gritty will damage the skin - this is gentle enough to exfoliate without causing harm.
Advertised
This is essentially an enzyme exfoliator - it's rich in bromelain, the highly effective enzyme found in pineapples which will digest dead skin cells. Read more about bromelain in the recipe for my homemade enzyme mask here. It also contains red algae to nourish the skin, and hyaluronic acid to help the skin to retain water.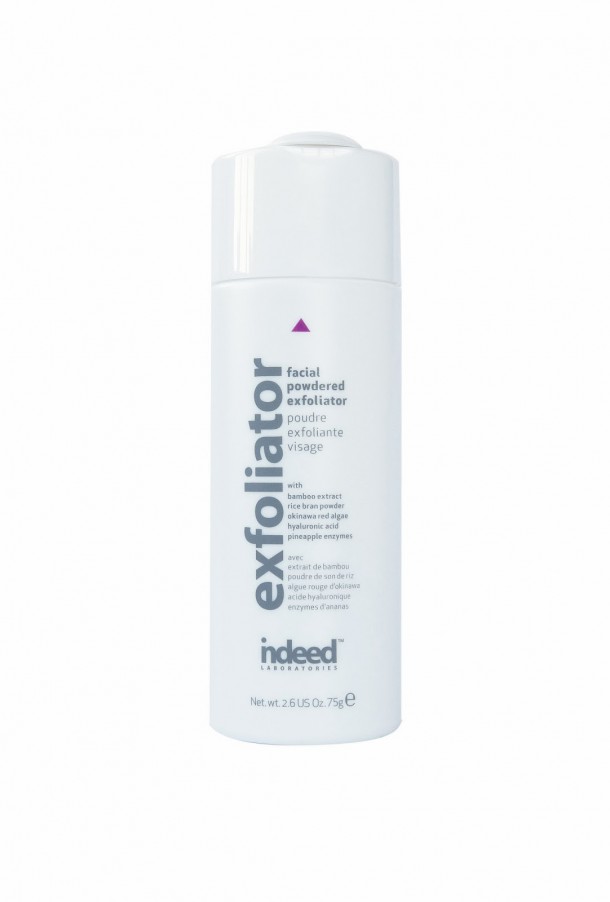 The powder is a dream to use - simply massage into cleansed skin for one minute, then rinse. As this is an exfoliator, it isn't intended for daily use. And since it contains alcohol, a couple of times per week is sufficient. After one use, though, my skin felt smooth, soft, and not at all irritated. This is yet another lovely product from Indeed Labs.
Indeed Labs Exfoliator is available from Boots at €24.99. It certainly isn't cheap, but it is the best option for manual exfoliation that I've encountered. Will you be investing? Or are you sworn to the purely chemical exfoliants?