 As I stood in the snaking queue in Dunnes in Killarney last month, I whiled away the time by listening to the awkward conversation that was taking place behind me.
There they were, a loved-up and very young teenage couple holding hands and making the most self-conscious small talk that I have ever heard. After covering the topic of favourite chewing gums, there was a bit of an awkward silence. And he decided he would fill it with what I assume he intended as a compliment.
'You smell', he started 'like schwaayts. But gone-off schwaayts'.
Now, his love, she did not reply and it seemed that the silence began to resound throughout the entire store.
But I think he might have had a point. You know those really strong, sickly sweet smells that teenagers (including myself at that age) love? All those scents like White Musk that seemed delicious back then, now can make one feel a little ill in the tummy.
And unfortunately this was my experience with The Body Shop's new Body Sorbet range (€13.50 for 200ml). We've already had a look at their as-refreshing-as-a-Tangle Twister Vitamin E Aqua Boost sorbet, and this is their new take on a cooling body moisturiser.
Advertised
It has an usual texture that melts into skin for a burst of fresh moisture. It's not a gel, more a very fluid and light cream that just disappears into the skin. The first time I used it, I thought my skin must have been wet because it was 'balling' like moisturisers do when applied to wet skin, but nope, this is just how the Body Sorbet, eh, rolls. A few seconds later and it had all sunk in to leave a velvety finish.
And it comes in five different versions:
Mango
Strawberry
Pink Grapefruit
Moringa
Satsuma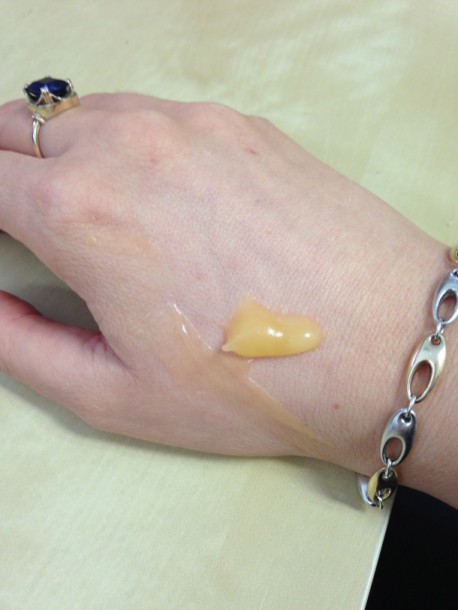 I tried the mango option and I had to stop after I had achieved velvety arms because I think my teeth were beginning to rot in sympathy with my sickly sweet skin. If ever someone smelt like gone-off schwaaayts, it was me.
The Body Sorbet is refreshing and lightweight, while punching above it's weight in terms of the moisture hit it delivers. But if the mango version is representative of the range, then I'd approach with caution unless you want to smell like a packet of Love Hearts.
Advertised
But it might just be the scent of love's young schwaayt dream.
Have you tried this new range from The Body Shop? Are you a fan of strongly scented body potions and lotions? And what's the best teenage compliment you ever received? To the comments!