 I've been looking for a new cleanser. My skincare regime consists of double cleansing and lately I've been using micellar water to take care of the first cleanse. However, I'm running out of my current bottle and now feel like I need to upgrade. I like micellar water because it's good at taking off heavy makeup but right now, I want to try something new.
Irish brand Nia have a 2 step cleansing balm that looks promising.  Only natural ingredients are used in the formulas - the list of what's not in the balm is practically longer than what is! It looks different from any other cleanser I've used before and it smells absolutely divine - naturally.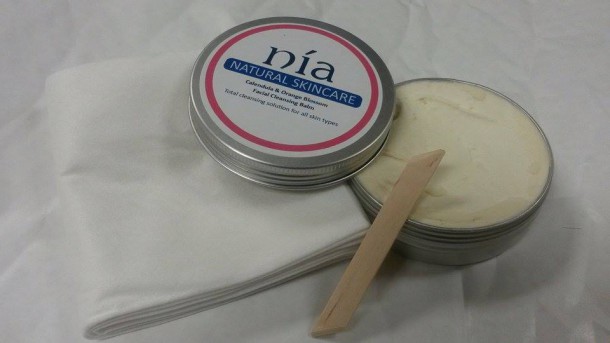 Calendula is a flower that's often used in herbal recipes due to its soothing and healing properties. The balm has also got a whole load of oils in it including coconut oil, extra virgin olive oil, soya bean oil, vitamin e oil and lavender oil.
It's fragrance-free and free of parabens, fragrance, water, additives, silicones, parabens, beeswax, petroleum, and emulsifiers, among other things.
They say that it's a 2 step balm - the two steps being to 1) wet your face and apply the balm and massage in and 2) wipe it off with a wet, hot cleansing cloth. The cleanser comes with a spatula so that you don't contaminate the formula with your filthy paws and three cloths that are 100% recyclable.
Advertised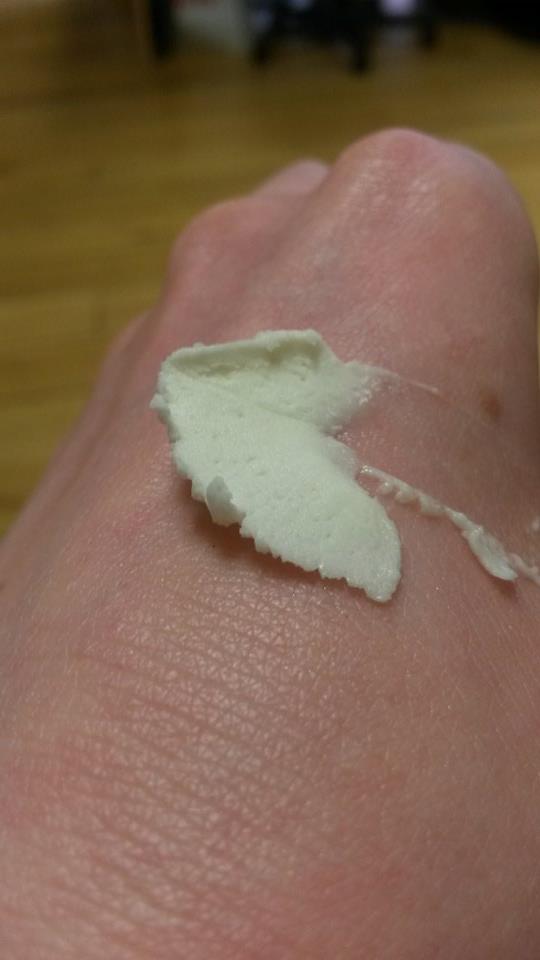 The texture is unusual - it's like soft soap at first but when it lathers it's quite oily, and it's very pleasant on the skin. I was glad to see that it says it removes heavy makeup and I'm even more glad to report that it does. My skin felt very soft after using it and appeared to be completely cleansed - but I doubled up as usual, because I could feel oil on my skin which I don't particularly like. It can be used for all skin types, even sensitive, but for dry skinned ladies, the presence of so many oils may feel simply wonderful.
The Nia Calendula and Orange Blossom 2 Step Facial Cleansing Balm costs €19.95 and can be found on www.nia.com and various stockists nationwide. See the website for a complete list!
Have you used products from this Irish brand before? Have you liked them? Might you consider adding this to your cleansing routine?