 Christ on a bicycle, do I have a find for you today. Now, occassionally, when I wax poetic with adoration of a product, you Beauties give out to me for encouraging you to spend your children's food money (or some such) on cosmetics. I never would.
So if you want to keep your children in leather shoes and balanced dinners rather than pleather shoes and turnip mush (i've got offensively far into the medieval peasant metaphor, but I can't stop), look away now. What I'm about to show you will put us all off our turnip mush and fill us with a makeup lust so potent that your very heart will skip a beat and you won't want to eat anything but eyeshadow.
BEHOLD! The NYX Butt Naked Palette!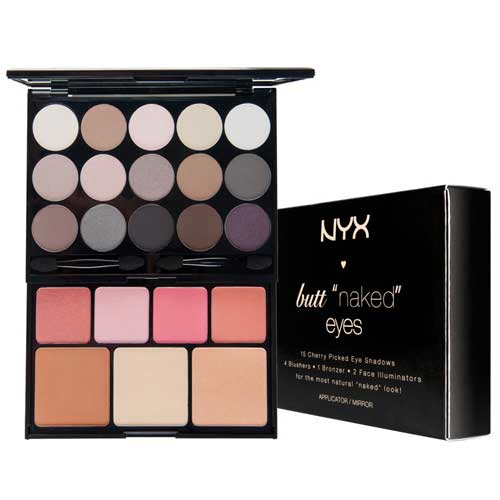 I feel like the little chap in the Lego Movie who just screams 'SPACESHIP!' with excitement, except I'm screaming 'PALETTE!'.
Fifteen exquisite cool and warm neutral shades in matte, satin and soft sparkle finishes with four blushes and two highlighter colours and a contour shade underneath. The opacity is amazing. The quality is amazing.
That's it. Job done. This is my palette of the year. End of.
Advertised
Go home other palettes, you're drunk. This would make the best Christmas present most of us will ever get. It makes me feel like a hen - I just want to sit on it (to prevent anyone else touching it, not for weird reasons) and cluck softly into my feathers until it hatches.*
This palette is perfection, and the best part? It's €29.99!!! Yes, that deserved all three exclamation marks. I rarely say this, but for the love of all that is holy, buy this if you can. It's magical and the best value I've encountered in an age. It is beyond perfect for Irish skin and I give you express permission to covet it wildly.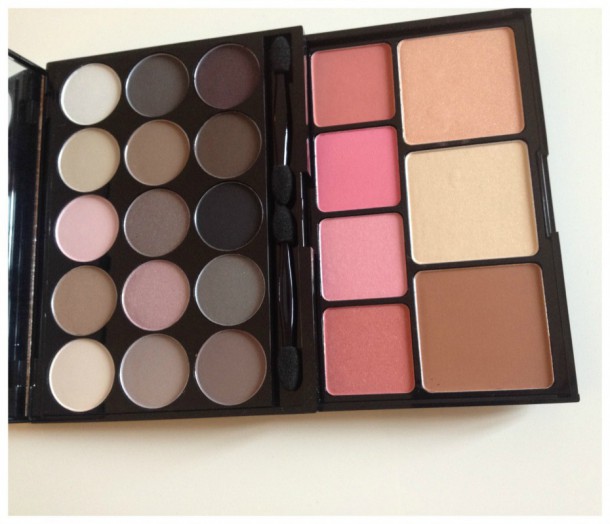 Don't be cross if you're considering selling your children to buy the palette. I warned you! It really is very affordable considering what you get, though, so maybe you only have to sell the boldest one? And if you want to check out some NYX products, we've lined 'em all up right here for you.
Advertised
What do you think? Is my excitement unjustified, or do you agree? To the comments!
*Through no fault of the kind people at NYX, the Butt Naked Palette may not hatch.