 When I told friends and family that I was wandering down to Kelly's in Wexford for a pre-Christmas weekend away before the onset of Christmas madness I swear I saw a glimmer of emerald light up in every pair of eyes.
Kelly's Resort Hotel and Spa is one of those destinations where people dream of going. 'I hear everyone goes around in their gowns and just stuffs their faces all day', said one friend with longing. 'Isn't that the place with a beach on the doorstep and a glorious sea-views?' dared ask a relative. 'I hear they have the most amazing spa,' proclaimed a friend's friend. Sound like a dream? It's not. It's all true.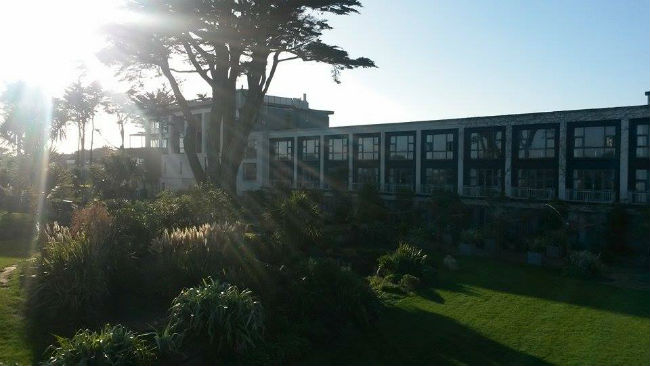 On the evening my pal and I arrived we were immediately impressed . The warm welcome we received at reception, coupled with the relaxed atmosphere - every guest we passed on the way up to our room had an air of contentment, even the mother with the baby on her hip and toddler waddling in front of her - was enough to have us skipping with glee to our third floor room.
We were a little disappointed that our room faced road rather than the famous sea-view but it didn't matter for that evening at least because it was pitch dark and time for dinner.
Dinner at Kelly's is a treat and we were very pleased that the menu changed the two nights we were there. It's difficult to choose just one starter, main course and desert (so bring company to share!) but we savoured every morsel. The staff were lovely, friendly and attentive despite the fact that Beaches Restaurant was packed to capacity with jovial groups.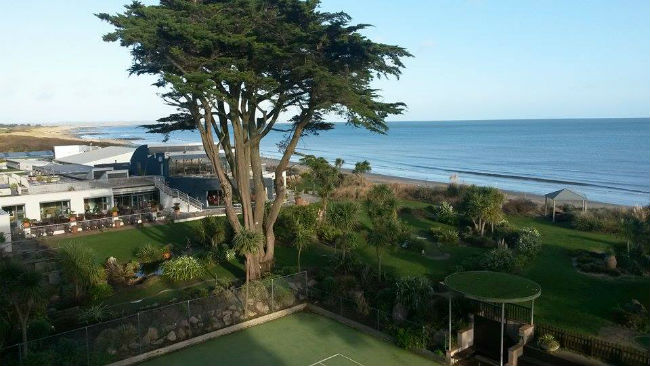 But enough about food, I hear you say, what about the treatment? Well, if you miss the recently renovated SeaSpa at Kelly's you're missing out. Located just by the glass lift that took us up and down from our room, SeaSpa is to beauty lovers what a Christmas goose is to Tiny Tim. I enjoyed an hour in the simply gorgeous Thermal Suite before my treatment.
Advertised
Although I loved I flitting between the laconium, steam room and rock sauna - where after I strode across the pebble path and braved the outdoor plunge pool *shriek!* - my favourite part of the Thermal Suite was drifting in the Seawater Vitality Pool, especially the outdoor area. There is something about being outside in December, warmed by the pool that really makes you feel like you're living the high life!
My therapist Sheila was waiting for me when I ambled up to the treatment area and she led me straight to the calming and comfortable treatment room. The spa offers a wide range of luxurious treatments for face and body but I opted for the mama of massages - the full body.
Sheila offered me a choice of oils (I choose a cleansing detox) and I was able to get ready and comfortable on the table in my own good time. The massage was just what I needed and there's no more to be said about it other than it felt so good. Sure, isn't that the optimum praise for massages? I almost felt disappointed when it was over until Sheila led me to the lovliest relaxation room where a lounge chair, herbal tea, water, selection of magazines and a glorious sea-view were waiting for me. Paradise.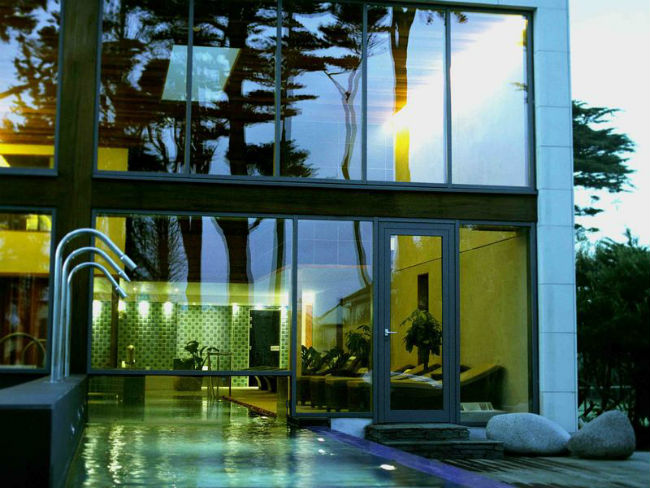 After our time in the spa, we took a pleasant walk by the sea-shore and played a round of crazy golf just as the light was beginning to fade (I won) and before dinner we admired the extraordinary art collection, which includes an extensive collection of Irish art and an original Andy Warhol.
Kelly's is a family run establishment and there were also a lot of families staying last weekend. This might not initially appeal to everyone but honestly, at Kelly's you can keep to yourself or mingle - either way you will feel at home. For the friendliness alone I would recommend it, but throw in the spa, sea, views and general four-star feel and you've got yourself the perfect Irish getaway.
Have you been to Kelly's Resort Hotel and Spa? How was your experience? Or do you dream of getting-away to the East Coast? Let us know what treatments you go for - and what you would like to try!
Advertised
Kelly's Resort Hotel and Spa is closed for their winter break but will open again on Friday, February 13th. See www.kellys.ie for further details on stays and treatments.  
Miriam was a guest of Kelly's.