 There is nothing we love more here at Beaut HQ than an aul treatment at a spa. Oh, the fluffy robes, the soft slippers and the tinkle of the pan pipes. We love when we find a treatment that delivers and we hate when we have a treatment that wasn't worth the mango sorbet that came after it.
My personal treatment bug bear is the massage that mutates into the 'the pat'. You know when the therapist decides that nah, I can't be bothered putting some muscle into this, I'm just going to pat them and make them feel oddly uncomfortable. And then I'll throw in an aul rub for good measure.
But I am happy to report that the therapists at Aghadoe Heights in Killarney clearly know the difference between a good massage and a bad one. I recently went to try out their 'Decade of Decadence' experience which was a 60 minute pampering session with a back, shoulder and neck massage, facial massage with cleanse, tone and serum application and a pressure point foot massage.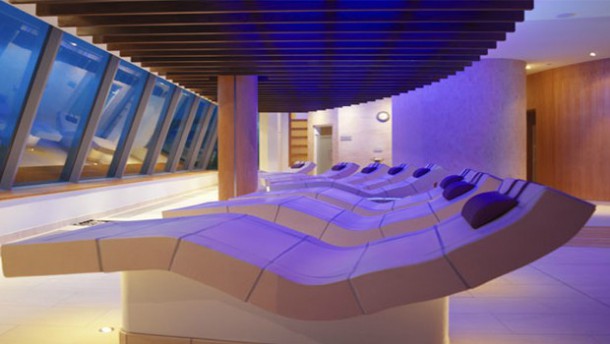 It's hard not to feel spoilt when you arrive at Aghadoe - the view is breathtaking and the hotel is quietly elegant. The spa is located downstairs with laconium, hammam, rock sauna, tropical rain showers, mist showers and heated loungers to soothe your body and mind.
The relaxation room is full of fruit nibbles, herbal teas, flavoured waters, personal iPods and snuggly blankets. Perfect for a little drool snooze post-treatment.
Advertised
It's rare that I opt for one of these pampering treatments (usually I burst in demanding extractions, cellulite-bashing and freezing plunge pools) but this was so relaxing that I am wondering if my spa gung-ho approach needs an overall.

If you're looking for a Christmas treat or a New Year's get away, I would recommend this gem in the Kingdom's crown.
Have you been to the spa at the Aghadoe Heights? What treatments do you generally opt for at the spa and we'd love to hear about your treatment bug bears too. To the comments!
Andrea was a guest of Aghadoe Heights and you can find details on their spa packages here.