 I don't know why we are always so surprised that the weather is unpredictable. It's Ireland. It's always unpredictable. There's really no excuse for getting in a tizz over being caught in the rain because, come on, it rains 99.9% of the time.
I do know that it's easy to get duped when the sun peeks out and wishful thinking takes over. Umbrellas are the most annoying accessory anyway with their spokes and their handles and their dampness stinking up our bags. And hoods shouldn't be seen in summer. Sheesh.
But it's Ireland. It's always unpredictable. And your hair is going to get frizzy if you are caught in the mist. Like I was yesterday. Hands up if you were too!
I associate mist frizzed hair with Irish College when we walked through the ground level clouds of Connemara four times a day for three weeks. Back then we just had to accept that we would have to lure the boys next door without our luscious teenage manes but now, there's an answer. The only catch is that you need to have product on hand - and that product is serum.
While your hair is still damp (and poufy) just smooth a bit of serum through your hair and fix into a bun. Not only will you look polished and chic for an hour or two, when you loosen your hair out later you'll have Veronica Lake waves. Maybe this rainy weather isn't so bad after all...
Yeah, we know we're kidding ourselves. You can try oils (Moroccanoil is always a winner) and creams too (I used Color Wow One Minute Transformation Cream yesterday and it was fine) but lighter-weight serums work best. Here are three serums we like that you should keep in your bag for hairy moments - no apologies for that pun btw.
Garnier Ultimate Blends Strength Restorer Serum €6.99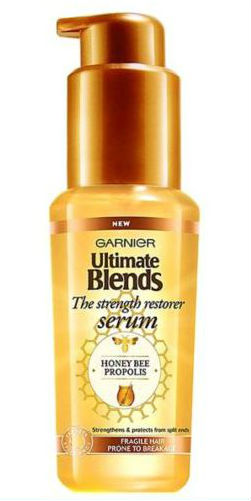 Advertised
John Frieda Frizz Ease Serum €8.59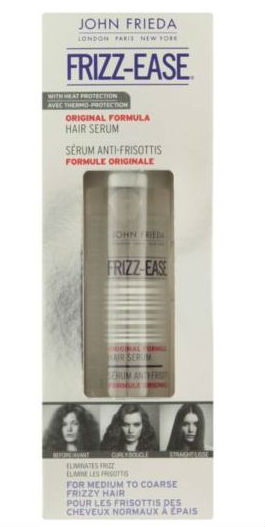 TRESemme Salon Smooth Serum €7.49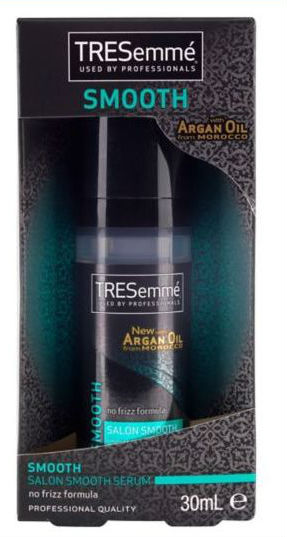 How do you battle the frizz? We'd love to hear your tips! Just don't say you wear a hat.
Advertised