 International retailer Primark, and ILGA have come together to launch Primark's 'Feeling Proud' collection, just in time for Pride Month.
The International Lesbian, Gay, Bisexual, Trans and Intersex Association (ILGA) is a worldwide federation of organisations committed to equal human rights for LGBTI people. Founded in 1978, it enjoys consultative status at the United Nations, where it speaks and advocates on behalf of 1,523 member organisations.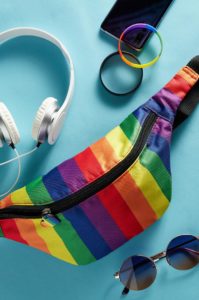 Primark's limited edition collection includes a 27-piece full range plus a 4-piece t-shirt capsule range which will be available in selected Primark stores across the summer months.
From tees to tote-bags, you can stock up on high summer must-haves. If you want to feel extra fierce, the rainbow leopard print co-ord will be the look for you! There will be super cute bum-bags – the perfect size to store all your essentials, whilst being the ultimate finishing touch to your outfit. And if badges are your thing, there are rainbows and slogans to suit every proud wearer wherever they go!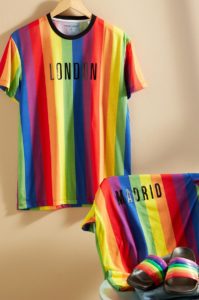 Advertised
Through the partnership, Primark will also donate €175,000 to ILGA World in support of their work as an international advocate for LGBTI rights. The donation will help conduct research compelling governments to repeal discriminatory legislation, develop ways for LGBTI communities to collectively advance equality worldwide and continue to provide direct support and resources for their 1500+ LGBTI member organisations in over 150 countries.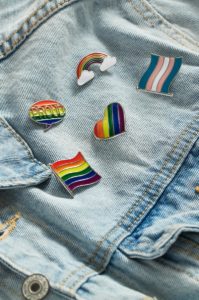 ILGA World's Executive Director, André du Plessis said "Far too many LGBTI people all around the world face exclusion, discrimination and violence every day. Lives end too early, and people are forced to live in fear and shame. But history has taught us that change is unstoppable when we come together, proud and united. That's at the core of what ILGA World is about. Thanks to this partnership and Primark's generous support, we will be able to redouble our efforts to help LGBTI communities worldwide."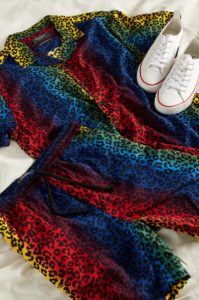 Primark's Director of People and Culture, Ciara Ruane said "We're proud to partner with ILGA World this year to support their work as an advocate for LGBTI rights. As an international brand, we wanted to support an organisation that works directly with LGBTI communities on a global scale to achieve long-lasting change.
Inclusivity is one of our core brand values and we're committed to promoting equality, enabling diversity and creating an inclusive workplace in each of our 11 markets and beyond."
Advertised