 Your bridal lipstick has a tough job to do. It needs to have just enough colour, longevity and comfort. This bridal lip colour has it all.
From a wedding lip colour, you want a few basic things. It needs to stay put through all the kissing, champagne drinking and wedding cake-eating. That's a big ask of any lipstick - but this one can do it. I discovered this beauty at the Beauty Trade show last weekend and I've been wearing it pretty much ever since. I've tested its durability through all of the above and it passed with flying pink colours so it's definitely my new favourite bridal lip colour.
If you are getting married this year and were planning to start your hunt for the perfect lippie to fit in your tiny wedding purse, start here. I always recommend buying your lipstick immediately after your wedding trial and wearing it often. That way you get used to seeing it on you and you get to see it in pictures. You can be sure you actually love the shade and that it suits you.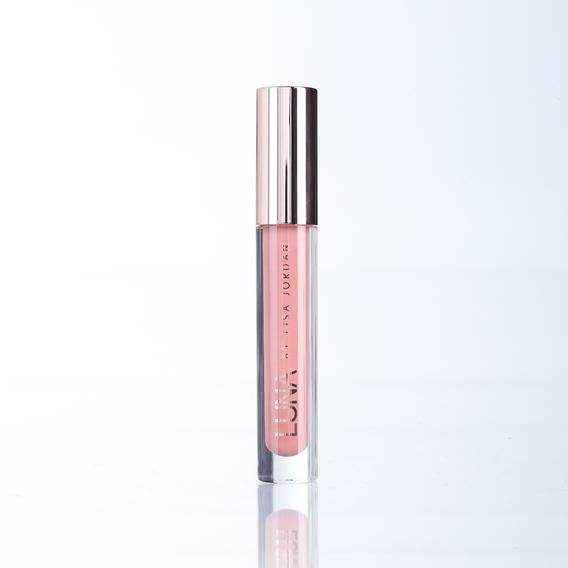 Luna by Lisa Jordan in Sapphire
Advertised
Isn't she beautiful? The colour is the most delicious shade of pink. It's slightly deeper than your natural lip colour and slightly more pink than your natural lip colour too. What's more, is that it's a lipgloss. So it gives your lips a gorgeous sheen that makes them look fuller and healthier than a lipstick would.
With this lipgloss, you get the staying power and the colour payoff of a lipstick but with the shine of a gloss. The texture is specially formulated not to be sticky and that's important for a bride. Firstly, you don't want to leave sticky tracks on all of your guest's cheeks. And secondly, you don't want your hair to stick to your lips and then drag sticky streaks across your cheeks ruining your flawless contouring. Finally, it stains your lips just enough so that the colour will still be there through all the aforementioned kissing and champagne-ing.
What do you think? Could you get excited about this bridal lip colour?