 You know sometimes when someone describes something as 'vanilla' they mean its kinda boring and predictable? I disagree. How can such a sickly sweet smell be boring? As you can probably tell, I'm not a fan.
I guess it stems back from the scent of a bubble bath I had as a child. 'Ice-cream' flavour (our word for fragrance back in the day) it was. I didn't like bath time. Ice-cream flavour brings it all back. Because of this, I think that fresh cream is a weird scent for products aimed at grown-ups. Do adults really want to smell like Mr Whippy threw up all over them?
Luckily for philosophy, the creamy scent of their new shower gel come bubble bath come shampoo does not attack the senses in the way I thought it would. In fact, the vanilla fragrance is nice and subtle. While I am a sucker for a good old multi-tasker, I'm always dubious about 3 in 1 bath products (cheapo hotels spring to mind) but men seem to like them so maybe this is one for the guys! If that guy likes basking in tepid water and doesn't mind not smelling of wood and musk.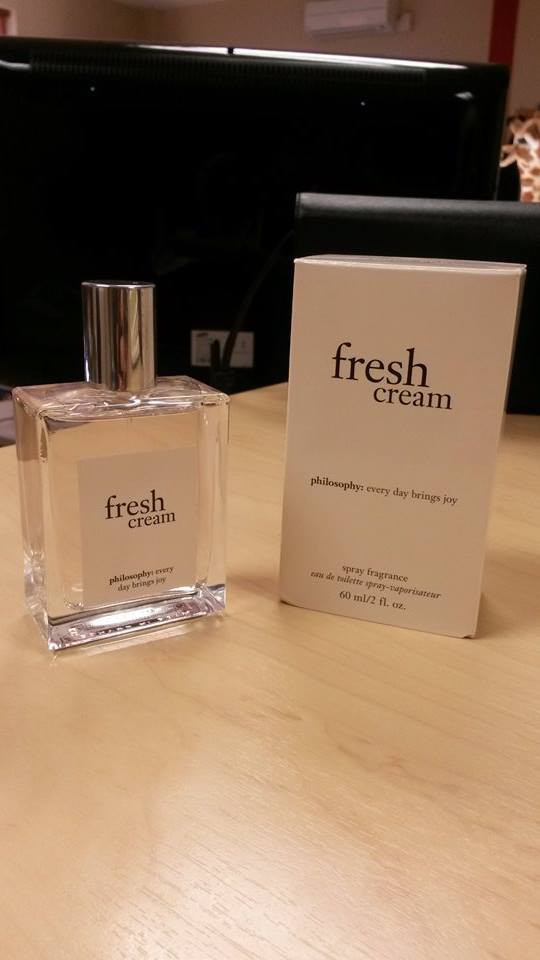 Advertised
I think philosophy eau de toilettes are great. Grace was my go-to day perfume until the bottle ran dry and I couldn't afford another one. So sad. The fresh cream edt is nice - if you like very, very, very sweet scents. It's soft and light but so very creamy.It could be a good diet aid though - I've been informed that studies have revealed that the smell of vanilla can help suppress sweet food cravings? But I'll leave that to you to try out.
The eau de toilette is €43.20 and the 3 in 1 shampoo / shower gel / bubble bath is €24.80.
The Fresh Cream range is on counter 1st March, available at Arnotts and Debenhams Henry Street, and online at both stores.
Do you like philosophy as a brand? Are you a fan of sweet scents? Would you give these new products a try? Comment time!