 If you haven't yet heard of Ziaja, then it's about time that you were let in on the secret.
The  brand originally hails from Poland but has really started to make a name for itself on Irish shores. Their mantra is simple - 'focus on skin'. Their products are backed up with lots of scientific research and modern technology.
And they have recently released a 'SenSitive' line (no, I don't know why the second 'S' is a capital either) designed for, well...sensitive skin, as you would probably imagine. There are five products in the range and I have been trying out all of them.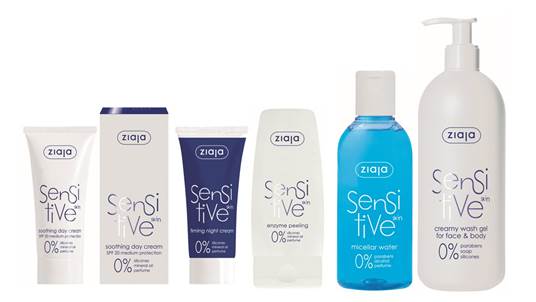 First up is the SenSitive Soothing Day Cream (€6.99). While it looks a little thick once it is dispensed from the tube, it is actually quite light and absorbs into the skin within two minutes. It feels hydrating and nourishing yet is light enough to layer makeup over and contains an SPF20 which is a mega bonus to me as I can often be very lazy when it comes to applying a separate sun screen to my face.
Also in the range is the SenSitive Firming Night Cream (€6.99). I thought that this seemed a little lighter in texture than the Day Cream which was confusing but once applied I could feel that it was oilier. Don't get me wrong, this isn't greasy - it just has a little more slip to it which seems to help with hydrating the skin. It is one I would reserve for night time or days where you won't be leaving the house as it is a little shiny but my skin felt absolutely gorgeous after use. And it didn't clog my pores or cause breakouts, hurrah!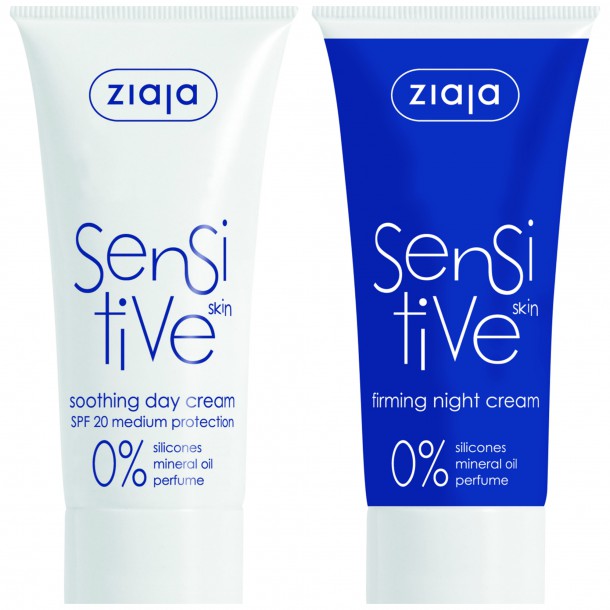 Advertised
Next is the Enzyme Peeling (€4.99) which is a gel you apply to the face and leave to sit for ten to fifteen minutes before washing off. Unlike most face masks, it has no colour to it and doesn't set on the skin. It does, however, claim to dissolve dead skin cells to make skin appear brighter and allow products to penetrate your skin deeper. Despite this feeling like nothing on the skin, I was amazed by how bright and new my skin looked after use and this has become my favourite product in the line!
They have also released a Micellar Water (€4.99) which feels like actual water on the skin but removes all of the ends of my makeup after cleansing. This is a much better option than using a toner as it doesn't contain any of the chemical nasties and isn't harsh on the skin.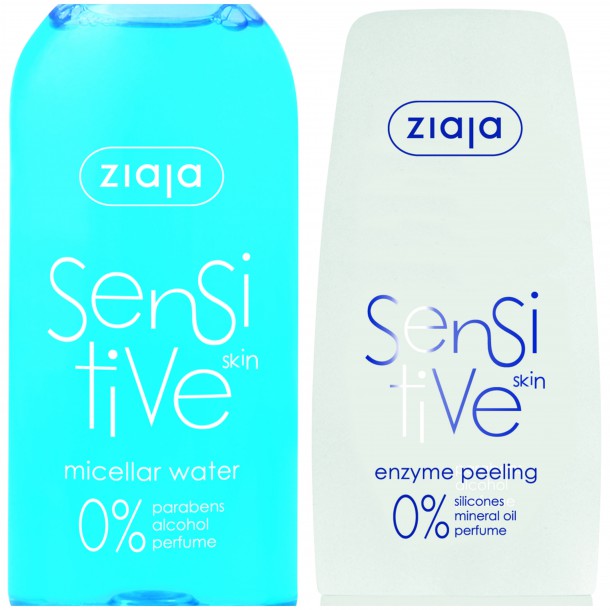 The final product in the range is the Creamy Wash Gel for Face and Body (€4.99) which comes in a massive 400ml pump dispenser. This dual action wash leaves skin super nourished after use and while I wouldn't count on it removing my makeup, it is nice to use all over face and body in the shower or first thing in the morning to cleanse.

In all, there isn't a dud in the bunch. All of the products are fragrance free as well as free of parabens, mineral oils and silicons and they are all hypoallergenic. The key ingredient is antileukine 6 (I see you nodding, pseudo-knowledgeably!) which is an extract from brown algae which reduces inflammation and has anti-wrinkle and firming components. Whatever it is, it works and I highly recommend this line - sensitive skin or not!
Advertised
Have you given Ziaja a go? Anything here tickle your fancy?