 It's no secret that make-up artists love brushes, they're the tools of our trade after all, but does that automatically mean that we shun the more affordable or cheaper ones on the market? No it does not. Some of my favourite brushes are ones I found in little art shops or rummaging through TX Maxx. Don't get me wrong, investing in the right brush can make all the difference, which is why I'd advocate a mix of different brands and shopping around to find the best fit for you. In my experience, no one cosmetic company are the holy grail for brushes, same as there isn't a single, one stop shop for foundation or mascara that will appeal to everyone.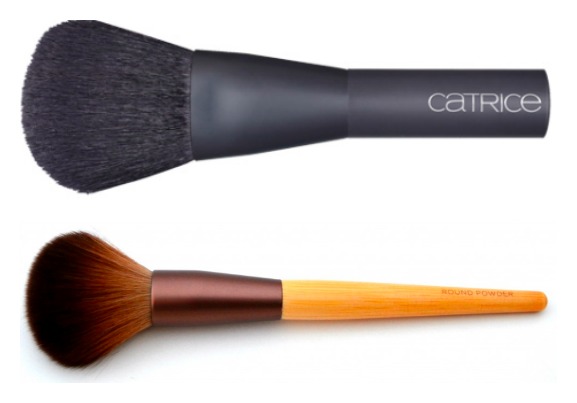 There are so many types of brushes out there that it'd be impossible to name all the best in one piece so I thought I'd focus on powder brushes for now. These are usually the most expensive within the brush spectrum. In an effort to prove that they don't necessarily have to be though, here are a few of my favourites which range in price from under €5 right up to €50.
Catrice Powder Brush - A bargain brush if ever there was one! I've had one of these in own personal make-up bag for about a year now, it's durable, the bristles don't fall out and it dries quickly after you have washed it. Normally it retails at €4.50, but I did see online that there's a 50% discount at the moment with Sam McCauley Chemists meaning this is only €2.25!
EcoTools Powder Brush: I've been a fan of Eco Tools brushes for a long time and find their blusher and powder brushes particularly good. As it is a synthetic hair brush, you can use it for pressed or loose powder but also double up for buffing foundation to give a really flawless finish. (€13.49)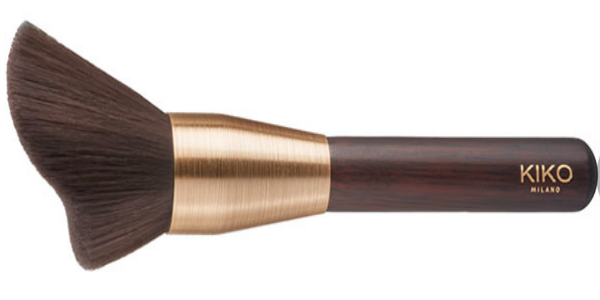 Kiko Modern Tribe Powder Brush:  Created with sculpted bristles so you can easily buff and blend around the jawline and cheekbones, this powder brush looks like a luxe product. The fibres are nice and soft too which mean you can use it for bronzer application as well as powder.  (€14.90 online via kikocosmetics.ie)
Advertised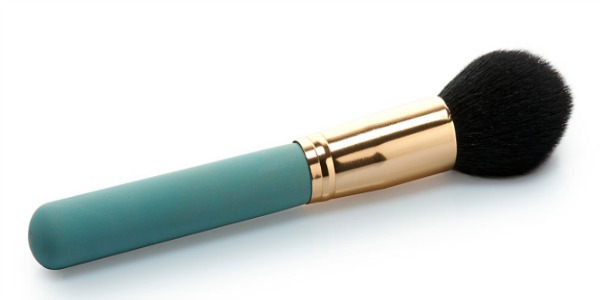 The Rosie from NIMA Brush: Irish brand NIMA brush have some great quality brushes - I seem to always be picking up their Wendy brush for applying blusher and also contouring but the Rosie is perfect for powder and finishing touches. You can squeeze the bristles to make then thinner for applying a little highlighter too. (€22)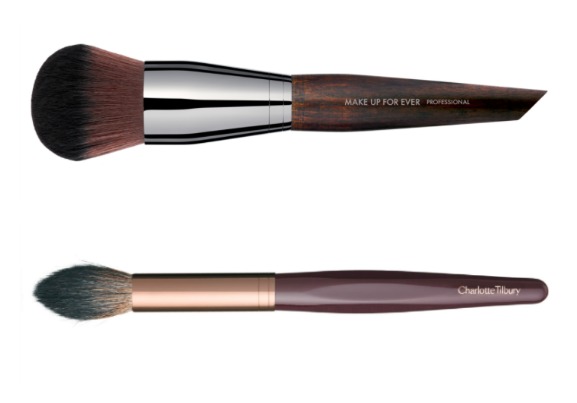 Make Up Forever Medium Powder Brush: I recently splurged/invested in this brush and I'm not sorry I did. In general, I'm potty about this range but will admit they're not exactly the most purse friendly brushes out there. In their defence, the brushes are SO soft and the quality is incredibly high. Like the EcoTools brush, you can use this to buff out foundation or as a traditional powder brush thanks to the synthetic hairs. If you look after them, the brushes will last you for years and years.  (€50)
Advertised
Charlotte Tilbury Powder and Sculpt Brush: What I like about this brush is that it's a proper multi-tasker. You can use it for sculpting cheekbones, highlighting and also as a powder brush. The pointed tip makes application more precise and the fact that this is a smaller brush in general means you can really get into areas around the nose and under eyes to set your powder for a longer lasting result.  (€45)
What powder brush do you use? Do you have a particular brand? Do you think spending a lot on a brush is necessary or would you buy a budget one like the one from Catrice?