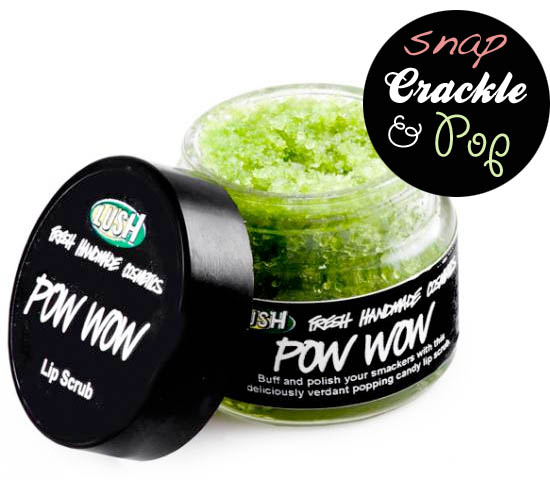 There's an ancient, oft-repeated beauty editor tip that recommends using a clean, soft toothbrush to gently buff dry skin from lips; I'm sure you've come across it (and probably more than once.) Well, I've been faithfully following that bit of advice for several years now and have come to the conclusion that I must have very odd lips indeed, because mine have never looked or felt very much the better for being on the receiving end of a scrub from a toothbrush.
So when they recently started to look winter-rough, I reached for the shop-bought big guns and broke out a dinky tub of Lush Pow Wow Lip Scrub, €6.75. Pow Wow's a bit of an odd proposition: a bright green scrub with lumpy, chunky bits, it looked like something that had gone off slightly and that I wouldn't want to scrub my loo with, let alone my lips.
Luckily it performs (and smells) better than its appearance suggests.
Those lumpy bits are popping candy, which fizzes pleasantly on the lips and does a great job of easing off dead skin cells. It smells zesty fresh (in a delicious lime sweetie way rather than a toilet bowl cleaner way) and is chocca with skin-softening conditioning goodies including jojoba, rosehip, and argan oils.
Advertised
The end result is a slightly tingly, completely flake-free set of lovely soft kissers, perfectly primed for lipstick or gloss (or y'know, Valentine's Day. I'm just sayin'...)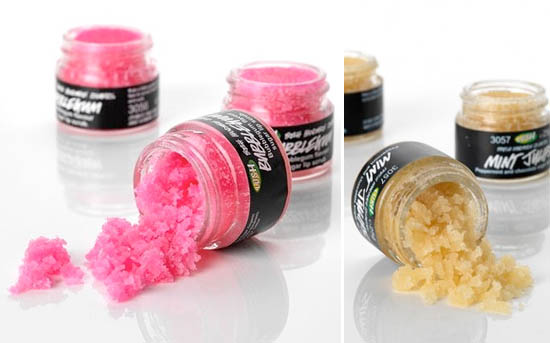 Pow Wow is an annual Christmas release; Lush Bubblegum, Mint Julips (both above) and Sweet Lips lip scrubs are available year-round for €6.75 each.