 When you're late and you have 15 minutes flat to get ready, here's the quickest eye makeup look ever to get you out the door on time.
We've all been there, you should have been at the party an hour ago, but you've been too busy stuffing your face with Roses and hot chocolate to notice.. You need the quickest party look ever. So throw on those jeans and slinky top, put your hair in a top knot and we have your face sorted for you.
This is our super quick, go-to look in a hurry. It has gotten us through many a work to party occasion and lots of rushed getting ready situations. Slap on your usual base and then create this smokey eye in about five minutes flat. What you will need
What you will need is a paint pot and a great mascara - it's key to this look. You have no time for eyeliner here so you will need to really coat those lashes. We love a gold or brown metallic paint pot but you could use any colour you like. This look will work just as well with a grey or purple shade if you prefer a little colour.
How to do it
Using just your finger, smear the paint pot across your eyelid. There is a technique to this but it's not difficult. You just need to get the colour close to the lash line. Concentrate most of the product on your eyelid in the centre and along the lash line. Use a clean finger to buff out the edges of the eyeshadow in dabbing and patting motions. You could use a fluffy blender brush just to help soften the edges. Then apply a little under your lower lashline. To finish, apply lashings of mascara. Get every last lash, especially the outer corner lashes. Use a mascara that you can build a few coats of like Mad Lash mascara by the Balm (€18).
Advertised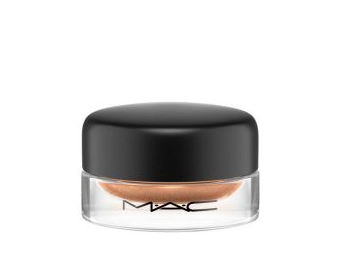 MAC Pro Longwear Paint Pot €22.00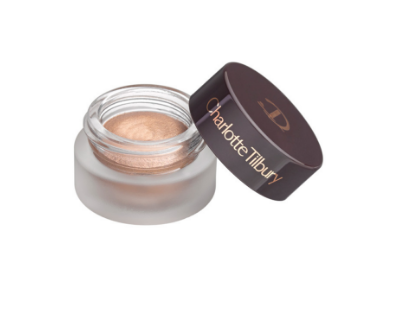 Advertised
Charlotte Tilbury Eyes To Mesmerise Bette €26.00