 Yeah they're bad for our hair.  Yes we know there's no quicker way to fry and frizzle every strand on our heads.  But goddammit we need them sometimes!  How can we face life without them: a life of frizz and sticky up bits and cows licks and that curly bit at the side that just won't lie down with any other type of hair tool?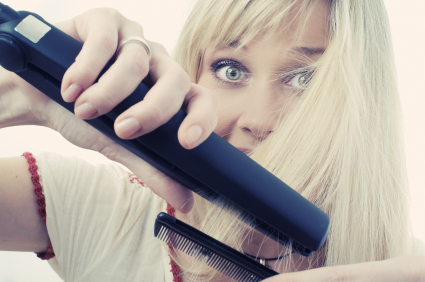 We know all that evil exists between the metal plates of scorchio.  BUT. WE. MUST. USE. THEM.
Sometimes anyway.  But if you're a daily user we won't hold that against you either.
For the last couple of years the GHD has taken the Best Electrical Hair tool award in the Beaut.ie Awards - but you know I don't think everyone was actually voting for the GHD brand.  GHD has become a synonymous term for all hair straighteners - just like Hoover has become a synonymous term for vacuum cleaners of all makes.
Advertised
Remington and Babyliss are just two of the brands that also manufacture great hair straighteners  and there are others - supermarket own brands, celebrity hairdressers like Nicky Clarke and the rest of the lads  - there are tons of different makes and models.
So is the GHD actually the brand that you use?  Or have you found hair straightener heaven with another brand?
Rate your favourite!