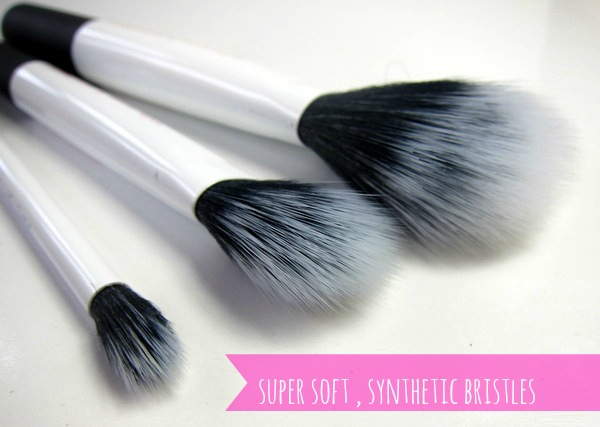 My addiction to makeup brushes continues, and I recently welcomed the Real Techniques Duo Fiber collection to the small army of brushes that is camping out on my bedroom windowsill.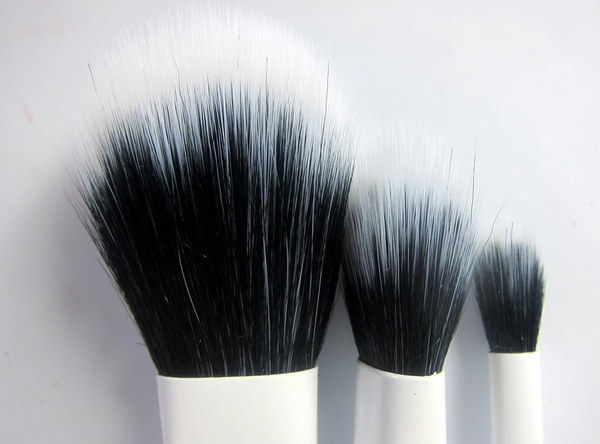 The latest set from one half of Pixiwoo, Sam Chapman, this comprises three limited edition brushes with sleek white aluminium handles (though, unlike her other brush sets, there's no free travel case included).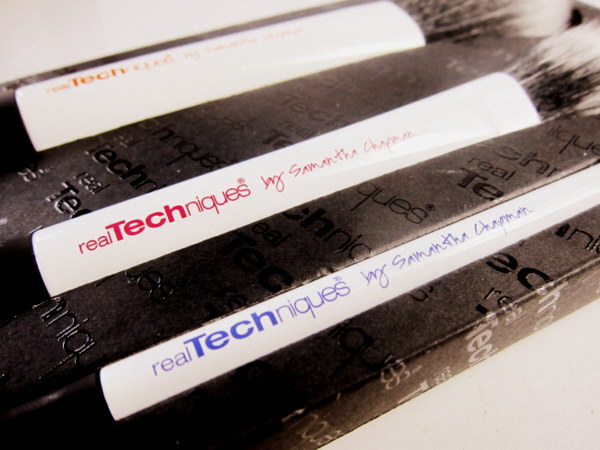 Super soft, cruelty free and made with two different synthetic fibres, these are intended for use with powder, liquids and creams and are all about layering products and building colour, for 'a pixel perfect finish'.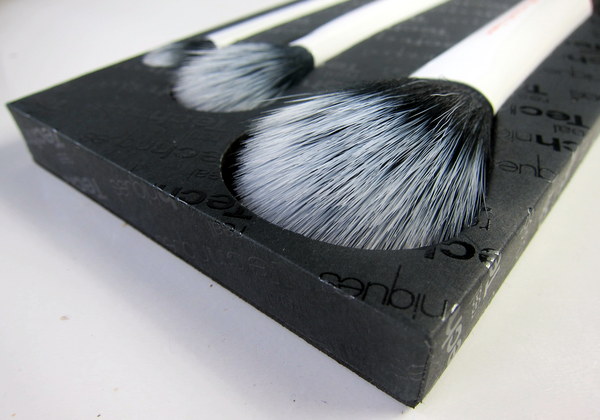 Like the entire world, we have big mad love for the Real Techniques face brushes but, when we reviewed the Starter Set for eyes, we found the size of the brush heads a bit tricksy for their intended purpose. So I'm delighted to report that this Duo Fibre Eye Brush is a damn near perfect blending brush in my book - it's great to use in the crease for a soft and flawless finish.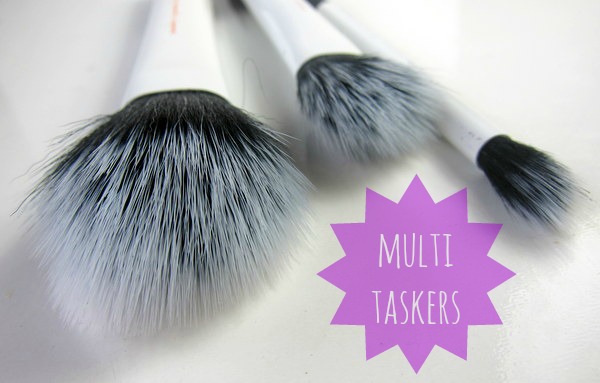 Advertised
This year I've been mildly obsessed with contouring and have enjoyed experimenting with different products and tools. This brush is less dense than other tools in my collection and because of this, works well with products I've found tricky to use in the past.
I loved the Kevyn Aucoin Sculpting Powder until my mum asked me how I bruised my cheek - but this does such a good job at diffusing the product that I feel almost brave enough to wear it in public again. Watch this space.
The powder brush is for me the least exciting tool in the kit but it does a grand job of sweeping powder over my tzone and feels soft and fluffy while it's doing it. Trying it with a mineral powder foundation is next on my list.
Bottom line, I blimmin' love these because they take the hard work out of tricksy jobs like blending and contouring, and make it a whole lot easier to achieve a more polished and put together effect.  My current routine is all about layering base products for a natural but perfected finish and these bad boys just work like a dream.
Advertised
Mine came from cloud10beauty where they're selling for €27.99, and you can also find them in Boots. Would you be interested in giving these a whirl - or maybe you already have?