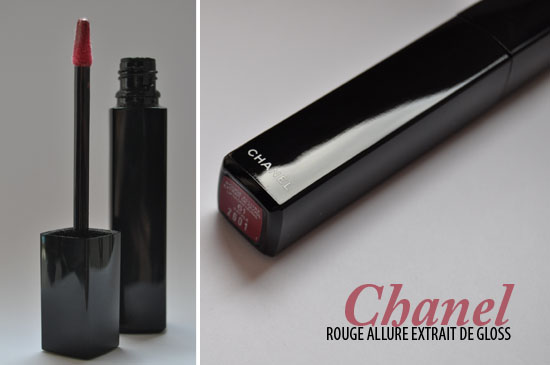 I know I previewed this a wee while ago and by god and by damn, it's STILL not out. No, in fact, Chanel's new Rouge Allure Extrait de Gloss is an October launch, so it'll be another couple of weeks yet.
Get saving; this is predictably good.
At first glance, this looks like a longer version of Rouge Allure Laque, the brand's liquid lipstick line which I also think is pretty fantabulous. In fact, you have to hand it to Chanel - even if the only thing you own is a €30 lipstick, the quality is just always there.  I'm not going to be laying down my cold hard credit card for a quilted 2.55 anytime soon, but I can buy a nail varnish, a gloss or a lipstick and be happy that I'm getting something great - and covetable - for my money.
The presence of those iconic interlocked Chanel Cs helps a little as well, naturally.
The shade I was sent was Fatale, and as a red, ok, it's not really. While it's described as a brown/red, this is to me a deep raspberry. But! The Powers That Be have decreed that any reddish shade goes this season so I'm taking them up on it. Gorgeously glossy and richly pigmented, I have to give a special shout-out to the very clever applicator. It looks like a common-or-garden doe-foot but it's got scooped-out indentations in each side, which hug the curve of the lips and make applying this a cinch.
Advertised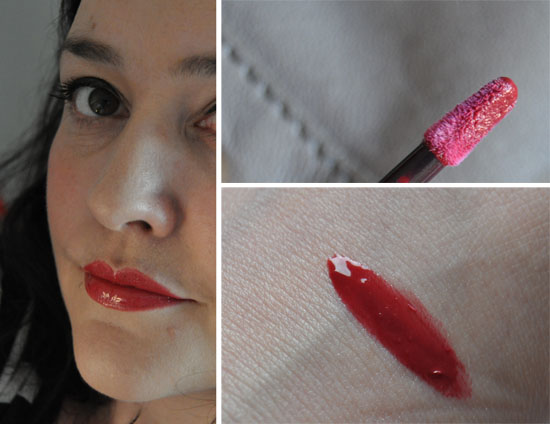 This is the gloss on my lips (which look bizarrely small in this pic, a puzzle) as well as a swatch. There's really nothing bad to say about this particular shade. Others may disappoint (I doubt it though!) but it definitely didn't. Longevity is quite good too, but listen - this is gloss. It isn't meant to stick around all day, though Rouge Allure Extrait De Gloss is definitely one of the better lipgloss products I've tried in that regard. You should get a couple of cups of coffee or up to lunchtime at the office from it before a touch-ups are required.
At €28.50 a pop, this obviously isn't going to be one for everyone's pocket. Those on a mid-budget looking for a high-shine and high-pigment gloss could look to Illamasqua; for those on lemonade money, I tip the nod to Bourjois.