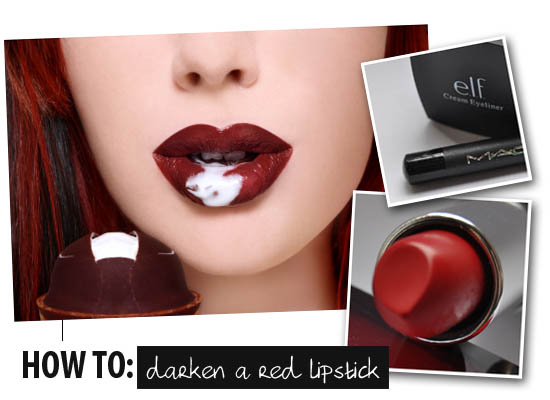 Given the news that anything goes red-wise this autumn (advice you should ignore or follow at will!), is there a way to be smart about getting a lot of looks from one or two reds you already own, so that you don't have to lay out a lot of cash for products you may only use once or twice? Yep, indeed there is, and all it takes is a bit of a root through your stash for a couple of bits that'll transform an existing shade into a thing of new beauty.
Inspired by makeup artist Neil Young's red lip at the recent IFTA Mac Pro Trends showcase, I got busy in my bags. Maybelline had recently sent me the lipstick you see above, Colour Sensational in Fatal Red. It's a good budget example of an old-skool blue-red, and I thought it'd make a decent basis for a post on how to transform the shade.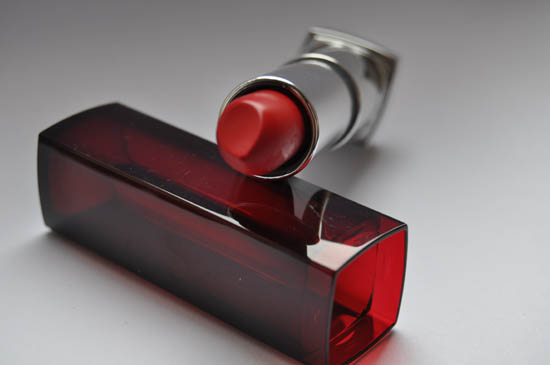 Here's Fatal Red in all its glory. But how are we going to make it look a little different? With eyeliner, of course!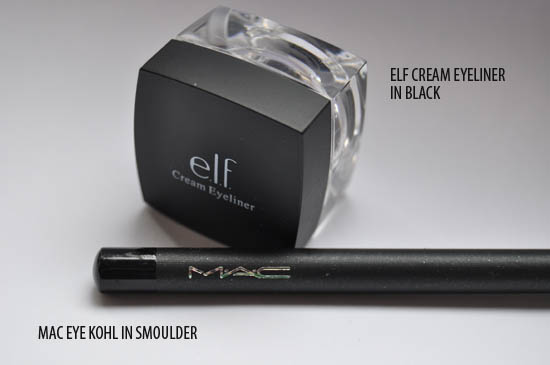 You can use a cream liner or a soft Kohl for this - or even a cream shadow or loose pigment. The world's your oyster! I chose to go with Elf Cream Liner in Black, as the cream formulation's easy to work with.
Advertised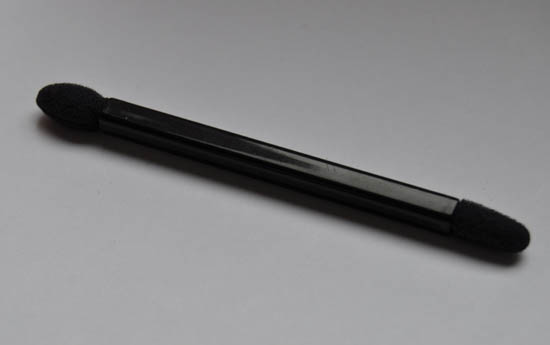 In terms of tools, the back of your hand is a perfect place to mix and I used an old double-ended sponge applicator that came with a shadow palette. A lip brush or even fingers would be fine too, but this feller appealed because I could chuck it afterwards and the twin ends meant one could be used to dip into the black liner, and the other to mix with.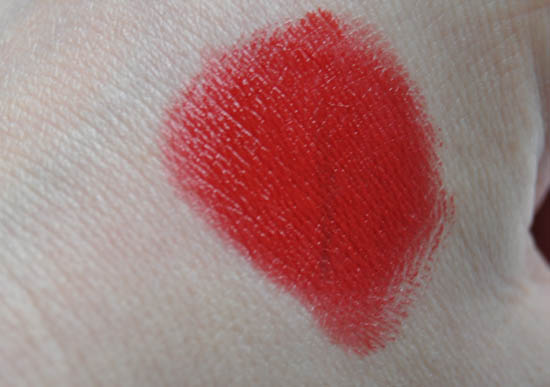 First things first, I swatched a generous amount of red lipstick onto the back of my left hand (I'm right-handed, so if you're a leftie, do the opposite)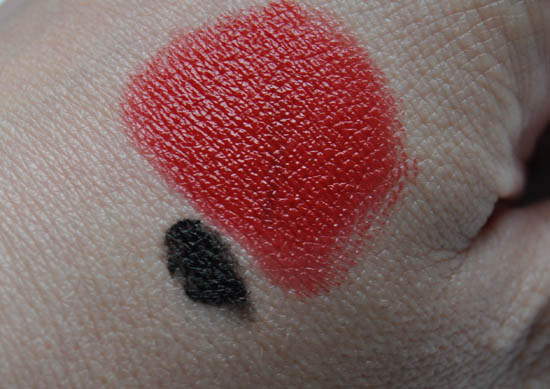 I then added a small dab of Elf Cream Liner in Black beside it and went straight to work with my shadow smudger, mixing the two together. I added a little more red as I went along, to get the exact colour I was after, a berried burgundy. This is really easy though - you just play about with the two colours until you get a shade you like, but when you're mixing in a darker shade to a lighter one, go in tiny increments. It's far easier to darken than it is to lighten!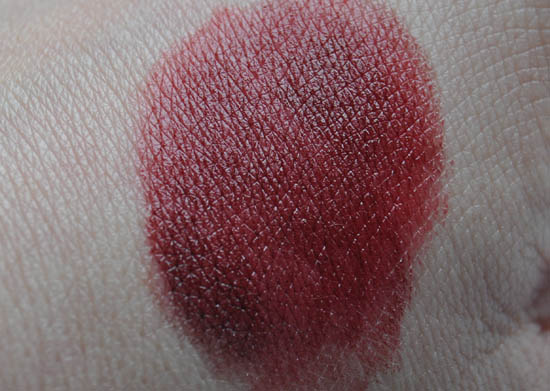 Advertised
Here's what I ended up with - a satin-finished deep red that's very autumnal.
This is a great trick for getting more out of your makeup and allows you to save a bit of cash. And of course, you can work lots of other shades too: that Illamasqua navy lipstick we took a look at recently would mix well with a red and if you've got brown liner you can work that too, or whip in a little of last summer's coral lipstick to tomato-up a true red.  Add a clear gloss on top of any of those and you'll get at least six-to-eight different shades and finishes from one bullet of lipstick - and if that don't represent value for money, then hey, I don't know what will!