 I'm all about rejuvenating skin care at the moment, maybe it's the weather, maybe it's the fact I'm working a lot but face masks have become my new best friend helping to plump, clarify and boost my tired little face. I've tried and tested a lot over the years but these are really hitting the spot at the moment.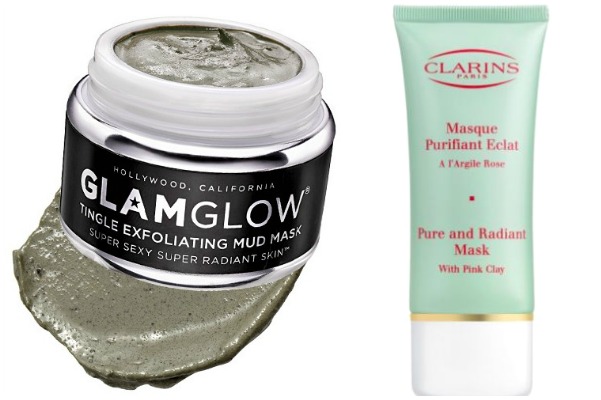 First up is the original formula Glam Glow (€28-€57.50 in Debenhams) which has made its way into my weekly routine. Admittedly I'm a little late to the party on this one but the price put me off for a long time, until one day I decided to treat myself. Opinion seems to fall into two camps with this mask, with some people thinking it's over hyped slop and others loving it absolutely. I'm a fan, slathering it on like it's going out of fashion. The results? Smooth, glowing skin that looks like I've had more than a full nights sleep. Just a little warning if you have sensitive skin; this can be a little abrasive so if you're looking for something as effective but gentler, Clarins Pure and Radiant Mask might be a better option (€26.50).
Sanctuary's Time Reversal Face Mask on the other hand is particularly gentle and soothing. It contains vitamins A, E & C as well as a collagen boosting marine complex so anyone feeling like they need a skin pick-me-up or is looking to smooth out fine lines should give it a go. You can pick this up in Boots in either the full size (€17.99) or in a sample sachet (€3.50). Top tip; leave it on over night for an added bounce to your complexion in the morning!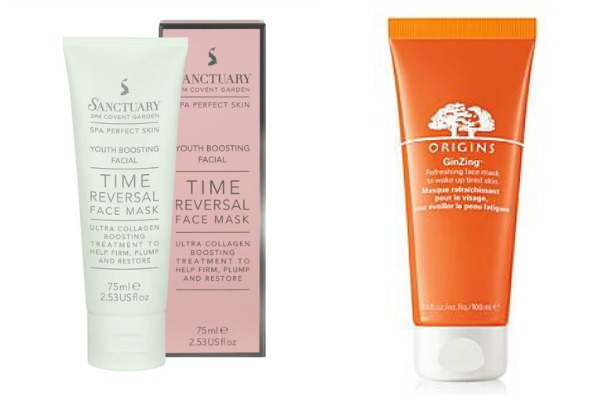 Anyone facing early starts will love a quick fix mask such as the cooling gel formula of Origins GinZing Mask (€30). I love the citrus scent in the morning and find it's perfect for slapping on in between the time I jump out of the shower, get dressed and wolf down a bit of breakfast for a quick, tightening effect. The cooling gel formula is infused with coffee beans to energize and reduce puffiness, refreshing cucumber and mushroom extract to soothe.  
Advertised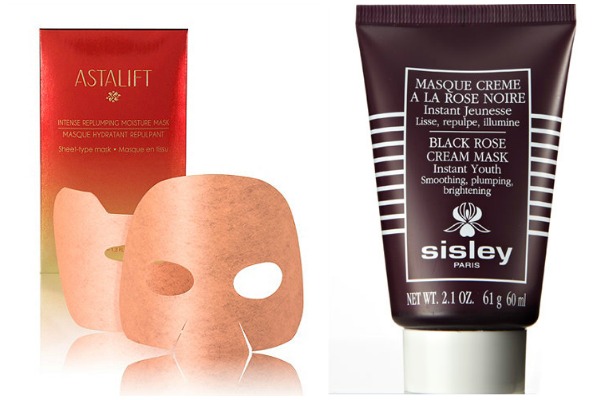 If you prefer to relax and take some time out when pampering your skin then Astalift Intense Re-Plumping Mask (€12) could be the answer. Plus, (and I know this is childish) it's kind of funny sitting watching telly when you're looking like Leatherface from Texas Chainsaw Massacre.
On a more serious note, it's a favourite of make-up artists and models during hectic Fashion Weeks and has been given two thumbs ups by The Guardian's beauty expert Sali Hughes who says it is her go-to mask for hydrating and brightening skin ahead of any special occasions. 
Speaking of special occasions, if you're seriously in the mood to invest in a mask then the multi award winning, much celebrated Sisley Black Rose Cream Mask could be one to consider. Now, this isn't going to be a purchase taken lightly given that it is €110 for 60ml…. but the results speak for themselves. After one use skin feels and looks radiant, fresher, smoother, and more youthful. To be fair though, it'd want to at that price.  
Have any of these peaked your fancy or do you swear by something else?