 We've been testing out the new Body Shop Matte Clay Skin Clarifying Foundation. And it's good news. Very good news.
Been on the hunt for a full coverage foundation that doesn't leave your face feeling dry as a cement? It's easier said than done, right? But The Body Shop have answered that call with their new Matte Clay Skin Clarifying Foundation (€17). The new formula offers long wearing, breathable, full coverage that feels great from morning til evening.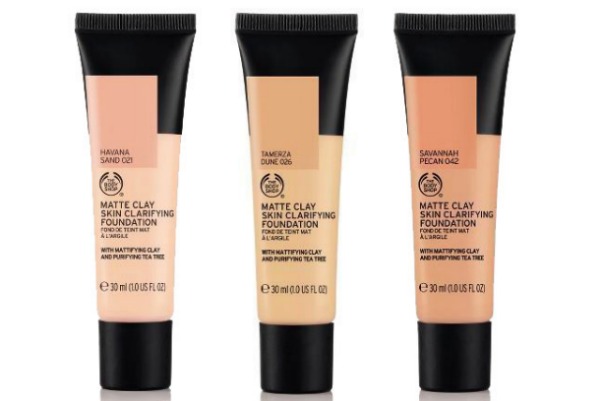 The 100% vegan-friendly foundation just launched in stores across Ireland and is available in 10 shades. We had two to play with in the office: Tamerza Dune and Moluccan Nutmeg. The second was too dark to experiment with, but the lighter shade was ideal for my own post holiday skin.
In terms of packaging,  The Body Shop Matte Clay Skin Clarifying Foundation is light and extremely portable. It comes in a squeezable tube with a small nozzle that helps to dispense just the right amount of product. The formula itself has a creamy consistency that turns matte when blended onto skin. A little goes a long way, but if you do want to build coverage it's easy to do so.
Advertised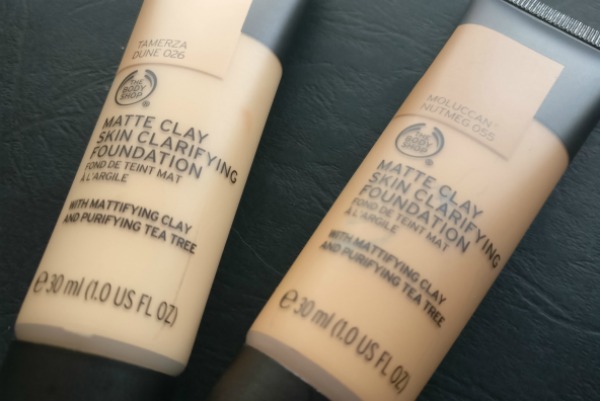 The"clarifying" aspect of this foundation comes in the form of purifying tea tree and mattifying Moroccan clay. These work to help clear skin and absorb excess oil. So much so, that I didn't even need powder to keep it looking fresh for the day. As I mentioned earlier, the formula wears well but on top of that - it doesn't oxidise or cling to dehydrated patches either.
Over all, this is a definite win for The Body Shop and their makeup collection. And with a price point that isn't too high, we're predicting it'll gain a big fan following very soon.