 Pestle & Mortar have just launched their new Balance facial mist. We've been testing it out and here are our thoughts so far.
Pestle & Mortar are flying the flag for Irish beauty all over the world. Not only that, but they're championing cruelty-free and paraben/synthetic/mineral oil-free formulas as well, all with an aim to help skin look and feel its healthiest and freshest possible. They've been featured by Vogue, Vanity Fair, Elle, Wallpaper and Allure magazines to name a few. And, well, they're a bit of a favourite around these parts too.
Pestle & Mortar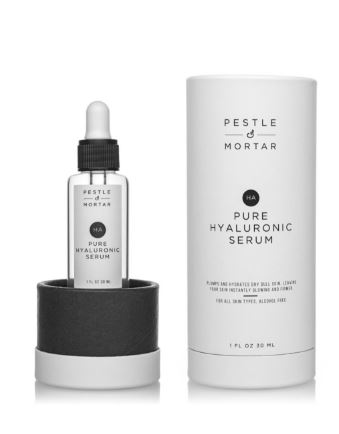 Pestle & Mortar Pure Hyaluronic Serum €43
My first experience of the products was the (now multi-award winning) Hyaluronic Skin Serum. It was recommended by a friend, and I'll always be grateful for the introduction. It feels like a drink of water for skin and you can visibly see it working after just one application. When applied, the serum soaks in quickly (especially if aided with a quick facial massage).
Similarly, the Hydrate Moisturiser is lightweight. It's hydrating enough to leave skin bouncy, but not with a thick film of product left over. These two products have become a staple for me when working backstage at Fashion Week and also on beauty and editorial photo shoots. They leave skin with a soft glow, perfectly prepped for whatever makeup is needed. The feedback is always to same from whomever I'm working with, "What's that? It feels really lovely on!".
Advertised
As you can imagine then, already being a fan I was excited to try the new Balance facial spritz. As with most mists, it's suitable for all skin types. It's designed to hydrate skin and can be used under and over makeup throughout the day. But, it wouldn't be called Balance if there wasn't more to it. The formula is blended with deep sea Irish magnesium, amino acids and herbal extracts. Combined, these help to calm skin, balancing oil production and hydration levels.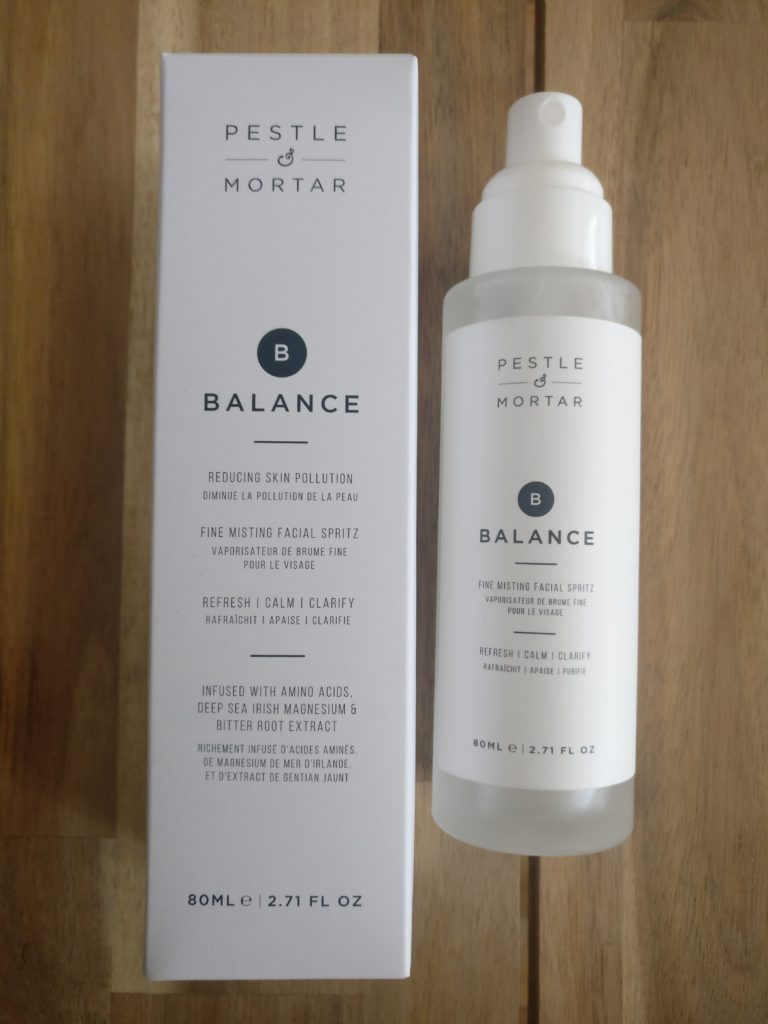 Pestle & Mortar Balance €32
It's a refreshing mist that feels good when applied. Under makeup, it gives your complexion a boost of hydration and soothes redness. Over it, it helps to freshen up makeup and reset it. Another point to make is that it has no discernible scent, unlike some of the others on the market. This will either be a plus or minus, depending on preference.
Advertised
Personally, I like products that can speak for themselves. Ones that don't need to rely heavily on marketing or gimmicks. Pestle & Mortar might be expensive, but they've proven time and time again that they're worth the money. Of the collection, Balance might not be the first that some people would go for, but if you're already a fan, you'll definitely love it.
Have you tried Pestle & Mortar before? What are your favourite products?