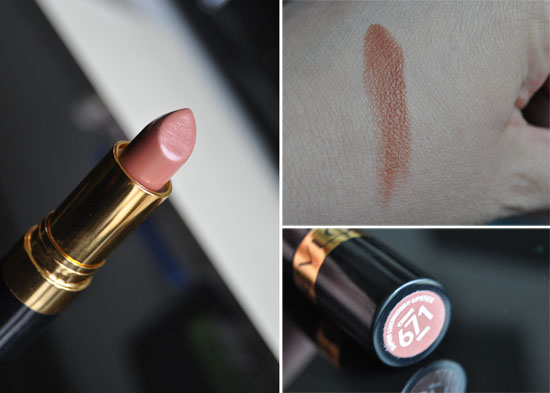 So, we told you about Revlon's forthcoming Super Lustrous Lipstick in Mink for AW10, amid howls of outrage and outrageous shock. Yeah, we were pretty discombobulated too, imagining a toilet-shaded lip monster that'd magically transform us into Monica from Friends circa 1994 in (literally) one fell swoop.
It might be a mere €10.50, so a cheap way to channel a trend, but it's just not a look I'm all that eager to get back to, to be honest.
But in the interests of fairness (and to give you all a bit of a laugh at the state of me), I've given it a trial run. Wanna see what I make of 2010's take on the brown lip? Oh, it's after the cut, girls.
Advertised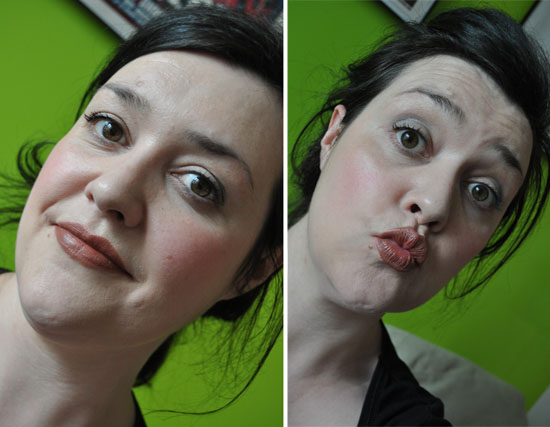 Please, please please for the love of god, excuse these photos. I had just come in from work, looking like a total state, and lashed it on before my nerve failed me. I am not the sort of blogger who enjoys splashing pix of herself across posts, so you only see how things look on me infrequently.
I don't hate it actually - the lipstick texture itself is nice and smooth and there's thankfully no shimmer which is its saving grace. This is a creme shade  - I honestly couldn't have handled a brown with frost. It doesn't drain me too badly, but if I was to wear this out of the house, I'd have to give the rest of my makeup an edit from how this shade used to be worn in the 90s - flat and matte: so think a dewy base, pink blush and perhaps a lick of something bright like turquoise on the eyes to lift it all up a little.
So, that's my take on the trend - which in all honesty I can't see the majority of beauty fiends embracing. But what do you think of it?