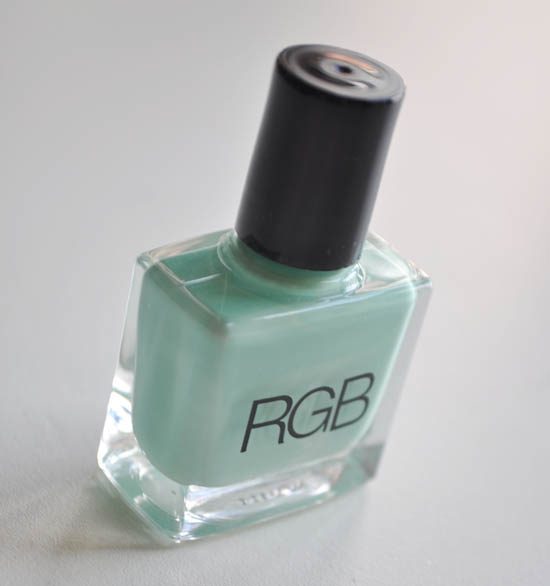 From a yuck-I-hate-it initial start, mint's transitioned into a colour I really love for nails.
Mint is also a colour that's a super pain in the ass to apply.
I have about three of 'em hanging about that are streaky, claggy, take four coats to get to opacity and still don't look that great, so to be honest I didn't have terribly high hopes for RBG's Minty. RGB's a 3-free brand from the States which the Dundalk-based Mise Beauty is now stocking. They sent Minty down to me for an auld go, and I obliged.
For starters, this is a much better mint than any other I've used (my forays have all been down the budget end of the spectrum). It's a creme colour, the gloop is fairly thick and it takes just two coats for complete opacity. It's slightly harder to work with than a very thin formulation like Essie, for example, but you're not getting that pulling and dragging like you can with uber-thick polishes, which I can't bear.
Advertised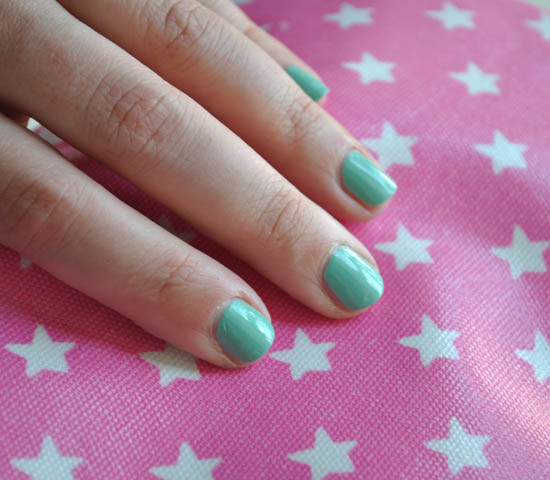 So, two coats did the trick, which impressed me all on its own considering the other mints I'd tried, and topping it off with a lick of Ciate Speed Coat has held the polish in place for three days. This is UNPRECEDENTED WOMAN ON THE MOON KIND OF STUFF.
I didn't love the brush on this polish that much - it's a bit wee, and is one thing I'd improve if I was ruler of the world, but props for the lovely colour, the 3-freeness and the lack of streaks and clags. If you're after a good minty shade and want to buy an indie brand from an Irish company, well then - RGB's Minty is a bit of a no-brainer.
Mise Beauty price in Sterling by default but the euro equivalent for this is about €13, and you can bag right here.