 Terrible news – I cannot get a tan on my legs anymore.  I don't know what happened, they used to go lovely and brown.  At the moment I've got a great farmer tan on my arms, white shoulders and a brown neck, a pale factor 30ed face and alabaster legs. I MUST get SOMETHING onto the legs. They're so white they'd take the eye out of your head.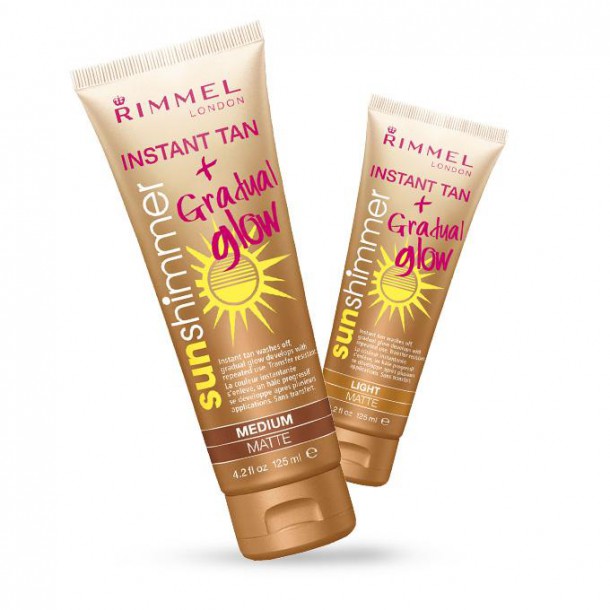 On first application I thought I'd hit upon the holy grail of the faux glow – Rimmel Instant Tan smells of vanilla and suncream with no pungent fake tan smell! And you get that instant gratification of human looking legs straight away. Magic.
It's really straightforward to apply and you can easily get a nice even, natural looking result. It stays put really well and comes off with soap and water, while also building a nice colour with repeated use. Also it's got a matte finish – no shimmer to be seen, which makes the formula lovely and flattering and grownup. At €8.95, I was impressed.
Advertised
HOWEVER the fake tan smell eventually rears its ugly head. A few hours after application I noticed it – not disastrously off-putting, it's faint enough. But disappointing after I had convinced myself I'd FINALLY found a tan that didn't make me smell of biscuits stored in an old shoe.
Has anyone else tried this new addition to the Sunshimmer range?