 When you need to get ready quickly but you want to look like you've made an effort, this quick makeup look is a fail-safe.
When you don't have time to spend buffing and blending your eye makeup to perfection, a bold lip colour is the next best thing. A bold lip still needs a little effort and precision but it only takes a fraction of the time it takes to do a smoky eye. It's important to perfect your bold lip. There's nothing worse than a bleeding lip or smudged lipstick to turn your makeup look from sophisticated vintage to fancy dress.
We recommend you equip your handbag with a lip primer, lip pencil and two or three bright coloured lipsticks. Lip primer will stop bleeding, feathering and smudging. It will act like a velcro for your lipstick keeping it on for longer and giving you a smooth surface for application. If you use primer, your lip pencil and lipstick will glide across your lips instead of dragging and giving you a puckered outline.
We also suggest using a lip pencil and colouring in your whole lip with it to intensify the colour and make it last longer. Keep it sharp to give you a clean edge. To rock this look all you need is good coverage on your skin with well-applied foundation and some mascara.
Advertised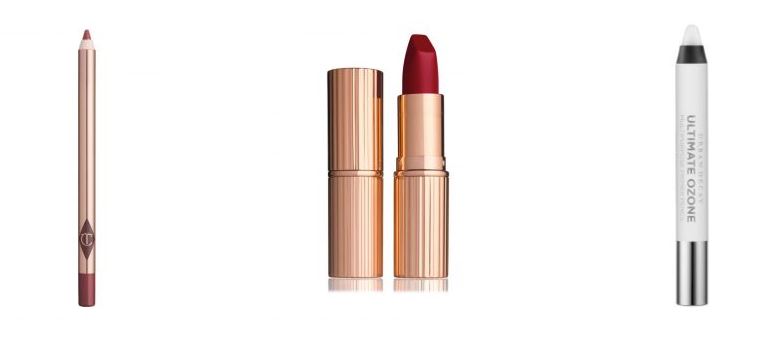 The ultimate trio: Charlotte Tilbury Lip Cheat Hollywood Honey €22, Matte Revolution Red Carpet Red €32, Urban Decay Ultimate Ozone Lip Primer Pencil €17.95
You don't have to use red lipstick, if you aren't comfortable wearing red try a plum or a pink or even purple.