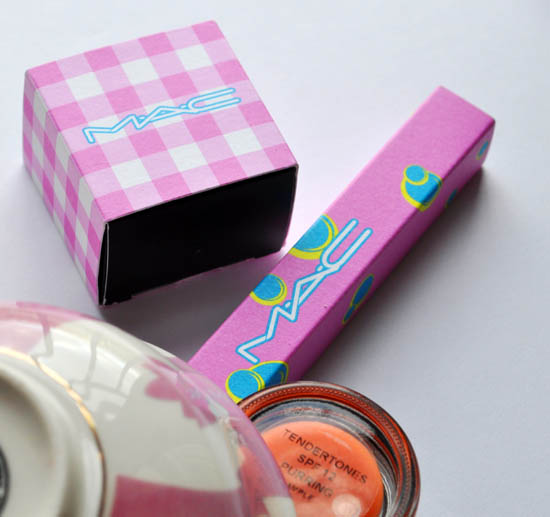 With 32 individual products in the Shop Mac Cook Mac collection - check here for some more overview shots and info - there's a lot in this next big launch from Mac, due on counter in March. A lot of it's bright, sure, but a lot of it is also very wearable and we're seeing some much-loved faves come back for a re-promote, like Tendertones, which are pots of lip balmy goodness.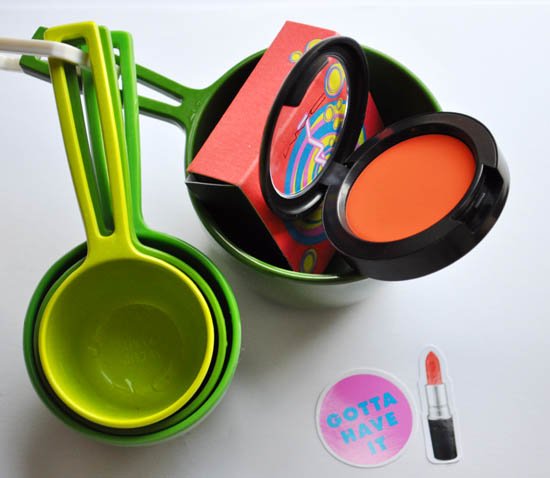 I've got a couple of those, a gloss and a Cremeblend Blush ahead of the launch for a little look-see: lets get to it.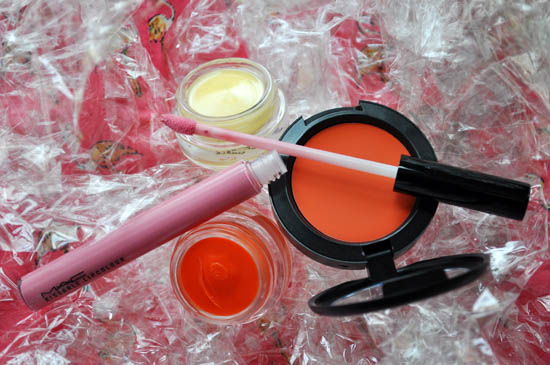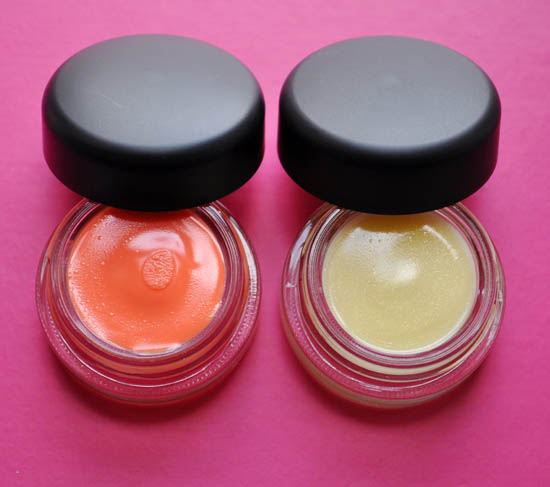 Limited edition Tendertones in Hush, Hush (top), a sheer yellow with gold glitter, and Purring, a sheer juicy bright tangerine shade with less noticeable sparkle are €14.50 each.
Advertised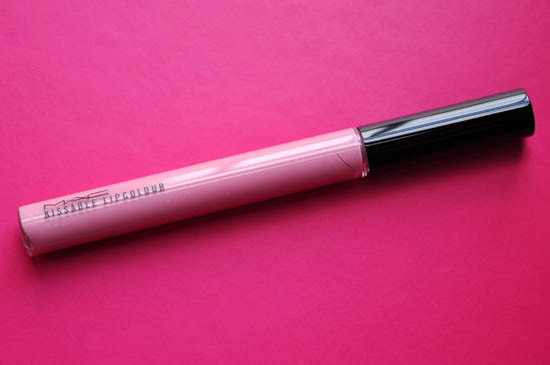 There are five Kissable Lipcolours, all limited, for €20. I've got Flaunting it, a pretty pink-nude shade. These are nice - they've been released before, as has this shade, with Peacocky for example, and the consistency offers more opacity than a gloss, plus more wear time. They're sort of a liquid lipstick hybrid, but nowhere as impactful as Chanel's Rouge Allure Laques, for example.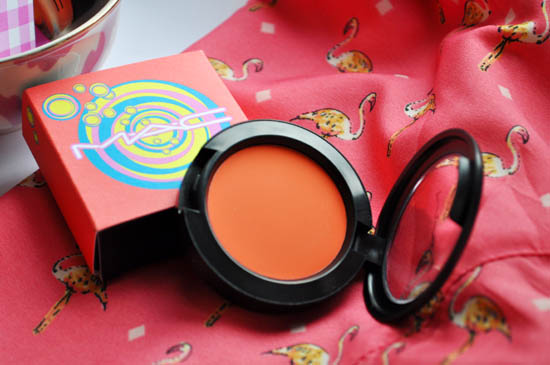 I've also got a Crememblend Blush in Optimistic Orange, €21.50, and yes, it is B.R.I.G.H.T! It's really reminiscent of a Nars blush and also the sort of colour that works amazingly well on black skin. These sheer out very well too though, and I do wear orange, so I'll probably play with it. It's a creme, and there's no sparkle or shimmer.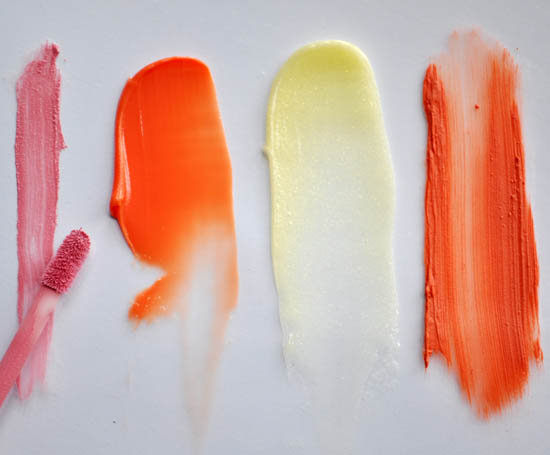 So, swatches. From left to right we have Kissable Lipcolour in Flaunting it; Tendertone Lip Balm in Purring; Tendertone Lip Balm in Hush Hush and Cremeblend Blush in Optimistic Orange.
Advertised
Most items in Shop Mac Cook Mac are limited edition; the packaging is the standard Mac-black but the outer dust sleeves are pattered and divided up by the part of the range you're buying - pink gingham is the 'shop' part while orange swirl is the 'cook' part. No - I'm not sure on that either!
Liking the look of anything?