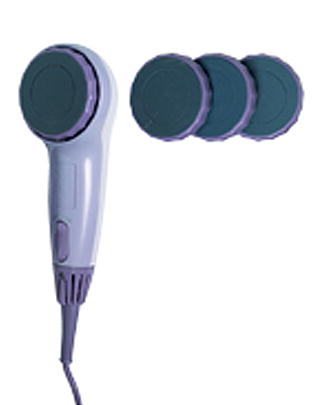 Finally we're getting the weather we should be for the time of year, and Summer is now actually seeming like a real possibility. Rumours are abounding that this one will be the hottest on record, and I know I need to sort my legs out before it's upon us.
Hair grows faster in hot weather, and shaving is such a pain. Waxing is messy and time consuming, and I don't know if I can stand the epilating pain factor.
So this BaByliss Simply Smooth might fit the bill. It's a bit like an electrified Silky Mitt I reckon, and it'll basically sand the hair off your legs. If you're quailing at the thought of that, read on.
Advertised
Silky Mitts are little card devices you slot over your hand and use to basically exfoliate the hair from your calves - and they work. They can be a bit time consuming though, and if you're a bit over eager, you can end up sanding your skin a bit too hard, plus you can often get a whiff of singeing hair if you scrub too quickly. But judicious and gentle use of the Simply Smooth ought to result in pain free silky smooth legs in a jiffy, and at half price right (about €30) now from Boots - I'm sold.